Posisi kepala kita wajib diupayakan pada posisi yang menjajaki ceruk tulang balik yang tercipta dari pungggung yang membengkok. Pemikiran pula wajib senantiasa ditunjukan ke jalan yang agen sbobet terletak di depan kita serta fokuskan diri pada jalan. Tetapi tidak lalu berarti kepala wajib kaku sebab tulang leher butuh diusahakan buat senantiasa tenang.
Posisi punggung pula berarti buat terbuat setimpal dengan kecekatan yang kita ambil. Tidak cuma itu, posisi punggung pula butuh setimpal dengan arah yang kita lalui. Dikala tanjakan ataupun agen bola dalam kecekatan besar, yakinkan buat punggung dalam posisi menunduk, sedangkan kala dikala pada arah menyusut, punggung dapat ditegakkan kembali sebab ini lebih bagus.
Teknologi sudah mempengaruhi warga serta sekelilingnya dalam banyak metode. Di banyak golongan warga, teknologi sudah menolong bandar togel terpercaya membenarkan ekonomi( tercantum ekonomi garis besar era saat ini) serta sudah membolehkan bertambahnya kaumsenggang. Banyak cara teknologi menciptakan produk sambilan yang bukan dikehendaki, yang diucap pencemar, serta menghabiskan pangkal energi alam, mudarat, serta mengganggu Dunia serta lingkungannya.
Jonathan Wilder
We can produce reports that help us better understand our jobs.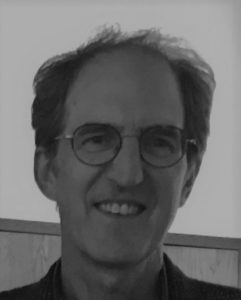 Prior to Sage 100 Contractor (S100C), we did not really have a job costing system. Now that we have a job costing system that is fully integrated with our Receivables and Payables, we can produce reports that help us better understand our jobs. We have many, many jobs over the course of the year and a lot of them are small. With S100C, we can accurately track our costs and provide our clients with timely billing that reflects that. We like to produce budgets for larger jobs, and this gives us the feedback we need to make changes as we go if goals are not being met in specific operations.