Posisi kepala kita wajib diupayakan pada posisi yang menjajaki ceruk tulang balik yang tercipta dari pungggung yang membengkok. Pemikiran pula wajib senantiasa ditunjukan ke jalan yang agen sbobet terletak di depan kita serta fokuskan diri pada jalan. Tetapi tidak lalu berarti kepala wajib kaku sebab tulang leher butuh diusahakan buat senantiasa tenang.
Posisi punggung pula berarti buat terbuat setimpal dengan kecekatan yang kita ambil. Tidak cuma itu, posisi punggung pula butuh setimpal dengan arah yang kita lalui. Dikala tanjakan ataupun agen bola dalam kecekatan besar, yakinkan buat punggung dalam posisi menunduk, sedangkan kala dikala pada arah menyusut, punggung dapat ditegakkan kembali sebab ini lebih bagus.
Teknologi sudah mempengaruhi warga serta sekelilingnya dalam banyak metode. Di banyak golongan warga, teknologi sudah menolong bandar togel terpercaya membenarkan ekonomi( tercantum ekonomi garis besar era saat ini) serta sudah membolehkan bertambahnya kaumsenggang. Banyak cara teknologi menciptakan produk sambilan yang bukan dikehendaki, yang diucap pencemar, serta menghabiskan pangkal energi alam, mudarat, serta mengganggu Dunia serta lingkungannya.
Meet the Team
In 1986, Catherine and Larry Wendt founded Syscon, Inc. to meet the emerging information technology needs of small businesses as personal computing became widely available. For nearly 30 years, Syscon, Inc. has provided advanced, practical solutions for our clients. We've expanded our products and services over the years, adding appropriate solutions for small and mid-size businesses.
We take great pride in providing information technology that supports your business. How can we help you with your computers, so you can get back to business?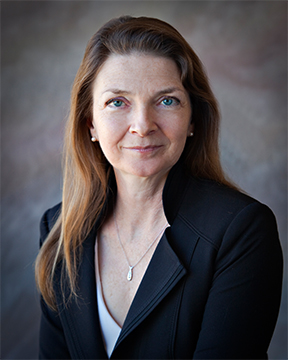 Catherine Wendt is a truly unique and multi-dimensional individual who, as an entrepreneur, has significantly impacted the local business community with almost 30 years of service. Today, she is a trusted advisor for many local businesses, the active owner and president of Syscon, and a philanthropist.
Catherine stepped into the role of president at Syscon in 2013 after several years as a business consultant and running the day-to-day operations of the company. Under her leadership, Syscon has flourished, gaining significant new market share and expanding technology offerings such as private hosting and cloud based business continuity solutions while maintaining a strong technology consulting offering.
Consulting Background
Catherine spent her early career in auditing and banking. She quickly advanced to positions of responsibility as CFO of a large mason contractor and then a large non-profit organization. In 2001, Catherine moved into business consulting at Syscon, building a strong consulting practice for herself and the company. As a business consultant, Catherine has successfully brought many local businesses into the computer age. Catherine has become a trusted advisor and colleague that business owners and Syscon clients consider an essential resource to successfully run their businesses.
Associations
C12 East Valley member
CFMA Valley of the Sun member
Author
Business Ledger Tech Tips – watch for Catherine's Tech Tips columns featured in the Daily Herald's Business Ledger publication. You can also click here to view Tech Tips on our website.
Philanthropy
Aside from her day-to-day responsibilities at Syscon, Catherine has been and is a supporter of the arts and many non-profit organizations. Catherine spent five years singing with the Chicago Symphony chorus and in 1999 she became the "Artist in Residence" at Hubbard High School in Chicago. As a result of her time at Hubbard working with young musicians, Catherine established the William T. Wilson scholarship in 2001 to assist students with college expenses. The William T. Wilson scholarship is funded entirely by Catherine and to date has provided over 30 scholarship awards. Catherine has supported local vocal competitions and scholarship programs as a judge, as well as private coaching. In addition to private voice, she served as the Director of the Elmhurst German Men's chorus for nine years, supporting the club and its affiliates on many occasions over the years.
Area of Specialization

Construction Cost Accounting – implementation, work flow, procedures, training, support for over 20 years

Financial Review for construction companies – bank compilations, job cost analysis, Over/Under Billing (WIP) analysis, year end compilation for CPA

Unions – Setup of union benefits for payroll and costing, union audits

Sage 100 Contractor expert – over 20 years, many different specialty subcontractors, across the United States, with many great companies

Educational Qualification

Bachelor of Arts, Northeastern Illinois University, graduating Summa Cum Laude with Honors, and a minor in Linguistics

Awards & Recognition

– 2008 Named to Twenty Influential Business Women by the Business Ledger

– 2008-2012 Member of Construction Financial Managers of Chicago
– 2001 Master Builder Certified Consultant (now Sage 100 Contractor)
– Served on the ASA Chicago Branding Committee
– Electronic Banking presentation through ASA Chicago
– One of three Festival Directors for the 2013 National German Singing Society
Larry has been a successful entrepreneur and information technology consultant for over 30 years. His formal education is in physics and mathematics, with significant work in expert systems and artificial intelligence. His 'practical' education includes co-founding Syscon, an information technology consulting company working with small and mid-sized businesses to meet their information technology needs. With the Syscon team, he has designed, developed, and implemented many technology solutions including cost estimating, accounting, complex data analysis, and data collection systems. Larry's passion to build practical and useful technology solutions that work in everyday business continues to make him a sought-after expert in the construction industry.
Larry comes from a family tradition of entrepreneurship. This experience has provided a solid foundation for his consulting work in the business world. Larry designed and founded Benchmark Estimating Software – one of the first computerized estimating systems written for the construction industry; Realmusic, Inc. – a music label that was nominated for a Grammy Award; Albert Wendt Construction Co. – a third generation commercial masonry company; Syscon, Inc. – an information technology consulting company; and most recently – Gladius Asset Management LLC – a commodities futures hedge fund.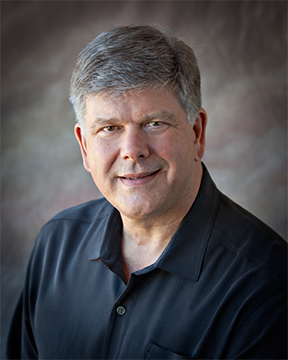 Area of Specialization

-Construction Business Consultant since 1986, Specialty Contractors

-Systems Design and Development with Business back office focus

-Syscon Financial Package for Proactive Management of Construction Financials
-Cost Estimating Software for Masonry Construction

-Data Analysis and Expert System for High Resolution Mass Spectroscopy

-Fully Automated Momentum Based Trading System for Commodities Futures

-Sage 100 Contractor – Certified

-Sage Paperless – Certified

Educational Qualification

Bachelor of Science in Physics from Northern Illinois University

Masters work in Mathematical Probability and Statistics at Northern Illinois University

Awards & Recognition

2008-2014 Association of Subcontractors and Affiliates of Chicago (ASA Chicago) Board Member
2012 Developer of the Year for custom software and reports enhancing Sage 100 Contractor construction management software
2006-2008 ASA Chicago Technology Committee Chair
2007-2008 ASA Chicago Professional Member of the Year
2006-2007 ASA Chicago Award for Series of "Technology for Contractors" Presentations
2002 Intuit Top 5 Sales Organization for Intuit Master Builder

1990 Nominated for Grammy Award for "Embrace the Window" as composer and producer