Posisi kepala kita wajib diupayakan pada posisi yang menjajaki ceruk tulang balik yang tercipta dari pungggung yang membengkok. Pemikiran pula wajib senantiasa ditunjukan ke jalan yang agen sbobet terletak di depan kita serta fokuskan diri pada jalan. Tetapi tidak lalu berarti kepala wajib kaku sebab tulang leher butuh diusahakan buat senantiasa tenang.
Posisi punggung pula berarti buat terbuat setimpal dengan kecekatan yang kita ambil. Tidak cuma itu, posisi punggung pula butuh setimpal dengan arah yang kita lalui. Dikala tanjakan ataupun agen bola dalam kecekatan besar, yakinkan buat punggung dalam posisi menunduk, sedangkan kala dikala pada arah menyusut, punggung dapat ditegakkan kembali sebab ini lebih bagus.
Teknologi sudah mempengaruhi warga serta sekelilingnya dalam banyak metode. Di banyak golongan warga, teknologi sudah menolong bandar togel terpercaya membenarkan ekonomi( tercantum ekonomi garis besar era saat ini) serta sudah membolehkan bertambahnya kaumsenggang. Banyak cara teknologi menciptakan produk sambilan yang bukan dikehendaki, yang diucap pencemar, serta menghabiskan pangkal energi alam, mudarat, serta mengganggu Dunia serta lingkungannya.
What Our Clients Are Saying About Us
We work hard to maintain the 'Trusted Advisor' status with our clients. Industry knowledge and excellent staff are the keys to meeting each Client's needs. We're proud to feature our staff in the recommendations and quotes below – thank you Syscon staff!
Alina Stavros
Accounting Manager, C.J. Erickson Plumbing
There is a Better Way – Try F.I.T.!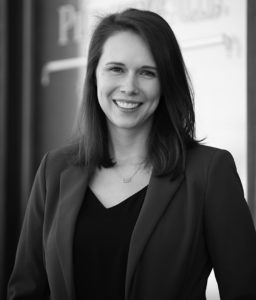 Before we used Syscon's F.I.T. System, project managers manually collected paper timesheets, reviewed them, and then submitted to payroll for processing. Payroll would then enter all the timesheet information into Sage one by one. Employees were sometimes missing information on their timesheets, like job numbers, cost codes, and hours not adding up properly. With F.I.T., payroll is available in a timelier manner with fewer errors. Instead of spending time manually entering timesheets, we now spend that time reviewing and analyzing. If you are spending a lot of time entering payroll, frustrated with the process and errors, there is a better way – try F.I.T.!
Kathy Johnson
Accounts Receivable/Admin, Westmont Engineering
Entering Payroll [is] Easier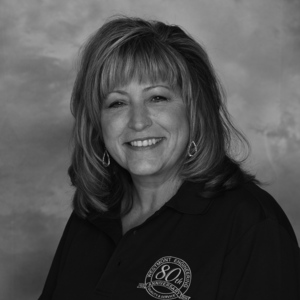 The F.I.T. System has made entering payroll easier for remote entries. We've issued tablets to our field staff. The field uses these tablets to enter their hours, which controls the volume of entries that one or a few people need to enter when processing payroll. This new process is less burdensome than the old method of collecting field time by phone.
Angela Griffin
Controller, Jim Black Construction
Cut My Payroll Processing Time in Half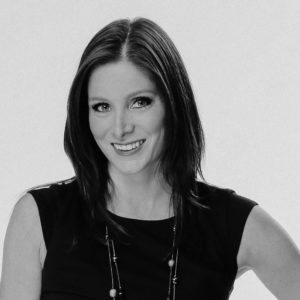 The F.I.T. System's single biggest benefit to me and my company is that it saves us a TON of time! The app is easy to learn and to use for all of my field employees, and it has cut my payroll processing time in half, at the minimum. Before the F.I.T. System, we used a different field time app, but it didn't connect to Sage 100 Contractor. I manually entered new jobs into the app and then manually entered all of our employees' time from the app into Sage each week. Payroll was starting to take too long to process, causing job cost delays and, therefore, affecting our Project Managers' budgets and billing. To anyone on the fence about the F.I.T. System, I highly encourage you to go for it! Syscon was great with the setup and continues to be very responsive and helpful. I've had nothing but a great experience with both Syscon and F.I.T.!
Dean Carpenter
President and CEO, Houston Landscape Unlimited
We Love Syscon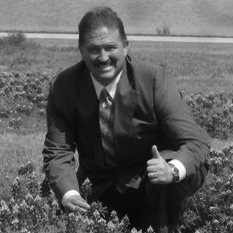 We are new to both Sage 100 Contractor and the F.I.T. System. The Syscon team has been really helpful during the implementation. Sage is bringing much-needed order to our accounting processes and F.I.T. is enabling our payroll team to increase their efficiency. We love Syscon– they have been so helpful as we learn to use these incredibly useful tools. Syscon answers all our questions and continues to support our team.
Tracy Stromberg
Office Manager, Better Builders
A Real Time-Saver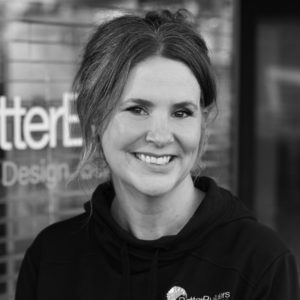 Uploading field time directly to Better Builder's payroll system has been a real time saver. We see a real benefit in seeing labor costs in real time.
Tim Havlat
Project Engineer, Chicago Electrical Company
Increased Reliability to Our Payroll Process
The F.I.T. System has provided increased reliability to our Payroll process while greatly reducing the manhours devoted to it each week. With the F.I.T. System, we have access to hours in a centralized and standardized app. This helps with daily review and approval of hours. The integration with Sage 100 Contractor (S100C) ensures that the job information and employee details are up to date – we no longer have hours inadvertently assigned to completed or closed jobs. The app for field users is easy to learn and intuitively laid out. Furthermore, the app is secure and customized to provide only the necessary information to our electricians.
Brady Peterson
Assistant Project Manager, J. Becher & Associates
Greatly Improved Efficiency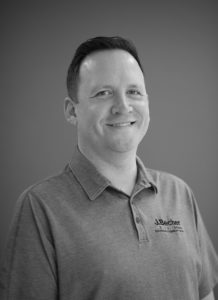 We used to use a combination of paper timecards and a form-fillable PDF to collect field time. These were printed and passed around the office in a folder for project managers to approve. Inevitably, they would land on someone's desk and sit there, delaying the whole process. The F.I.T. System saves us countless hours approving time in the office. We've also noticed more accurate time being entered from the field. The integration with Sage 100 Contractor makes it a no-brainer. It has greatly improved efficiency.
Terri Dillon
Secretary, J.C. Dillon
We Save So Much Time!
We save so much time! Syscon's F.I.T. System has really cut down on data entry for payroll! We were using paper timesheets before F.T.T.
Shonda Nunez
Office Administrator, JJ Costa Company
Easy
Not only does the F.I.T. System allow your employees to be responsible for their own time, but it is an easy way to track them. Time is input on the day of on the spot. Before F.I.T., the field guys were calling their time in every day to the office.
Shelly Griffin
Controller, MSL Electric
Highly Recommend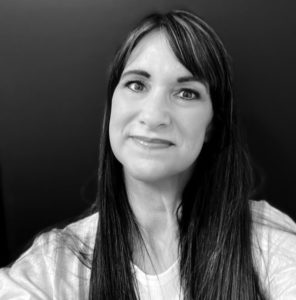 The FI.T. System has dramatically cut our payroll processing time each week. It has saved countless hours for the field and office personnel. It has also dramatically reduced timecard errors because employees are unable to enter inaccurate jobs or phases. Prior to F.I.T., we were using paper timecards and manually entering them into Sage 100 Contractor. The time just entering timecards into Sage was up to 6 hours per week – this was dramatically reduced since F.I.T. now tells us when there is a bad entry.
Read Shelly Griffin's Full Review
Shawn Erickson
CFO, C.J. Erickson Plumbing Co.
Provides Accurate Data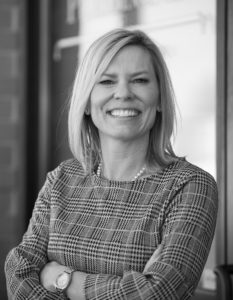 Syscon's F.I.T. System makes accountability much more transparent and provides accurate data. Before F.I.T., field time was collected on paper timesheets that came into the office in a variety of ways – dropped off, emailed, and faxed.
Renee Cichon
Accounting Manager, Preferred Electric
Huge Time Saver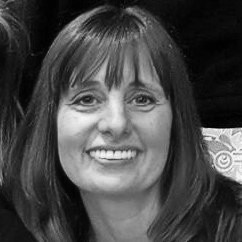 The F.I.T. System is a huge time saver in payroll processing. We save 8 to 15 hours of time entry per month – this alone pays for the system, and then some! And payroll is no longer the scape goat from mistakes in time entry. If you have people out in the field, this is a huge time saver. Training takes some time, but it is well worth it! You can also download the time entry into an Excel spreadsheet that is an acceptable form for a union audit. We used to use paper timesheets and get some time phoned in, then it was all manually entered into Sage 100 Contractor.
Philip Martorano
Vice President, Clarion Construction
Well Worth the Investment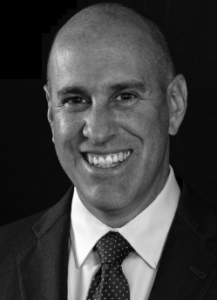 Setting up and rolling out Syscon's F.I.T. System went smoothly, and the app is easy to use. Having a tool that the field personnel and Payroll benefit from when it comes to submitting time and processing payroll accurately is a major benefit. It's well worth the investment.
Michelle Reynolds
Controller, Westmont Engineering
Helps Eliminate Errors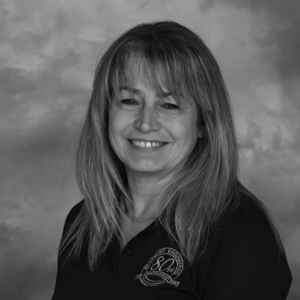 The biggest benefit since implementing the F.I.T. System is having the Foremen enter their time on a daily basis. This not only helps on payroll day, but helps us have a more accurate cost for the job if asked to provide a status before payroll is complete. It really helps the payroll process to have the time entered daily and by the Foremen. Foremen are able to better review their jobs for correct time, and everyone is not rushed and pressured on payroll days. This helps eliminate errors on jobs. Before we implemented the F.I.T. System, the Foremen and shop were submitting their time on Monday morning by either filling out their timecards or calling into the office to give us their crews' time to enter. Once time was written on timecards, the office then had to enter the time into Sage. This not only made Mondays hectic with having to enter everyone's time in one day, but it also had a greater chance for errors.
Michelle Martorano
Accounts Payable, Clarion Construction
Worth Every Penny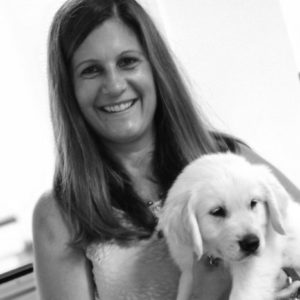 Syscon's F.I.T. System provides Clarion Construction with time savings, reporting accuracy, and convenience. Before Clarion started using F.I.T., field staff would call the office staff to report their time. The office staff would then submit their hand notes to payroll admin to enter. Field staff completed expense reports, which were then returned to payroll admin to manually enter into Sage and then separate checks were issued. F.I.T. is easy to navigate and the time savings alone are worth every penny!
Jennifer Surovitz
Project Accountant
It Saves on Time
Before they used F.I.T., A. Horn had their foremen fill out time sheets by hand and fax them into the office. The biggest benefit is it saves on time. To anyone considering the F.I.T. System, Project Accountant Jennifer Surovitz said to 'jump in feet first and do it!'
Heather Smith
Field Operations Assistant, Temp-Con
Quick and Efficient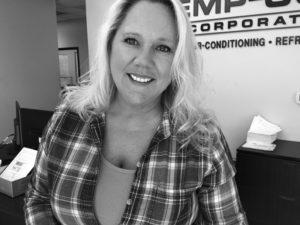 We have done everything from paper timesheets turned in weekly via email to another program similar to F.I.T. without the payroll integration. The F.I.T. System's integration to payroll is quick and efficient. Overall, the concept is easy to understand.
Donna Natale
Payroll, Summit Technology Group
Worth Every Penny
The F.I.T. System is worth every penny and the time it saves on processing payroll is worth it. It is easy to use. Working with Chris and Catherine has been amazing – they really know their product and are such a big help. They always put the customer first, no matter how small the question may be.
Don Bentz
Controller, J. Becher & Associates
Great Way to Cost-Effectively Automate Time Collection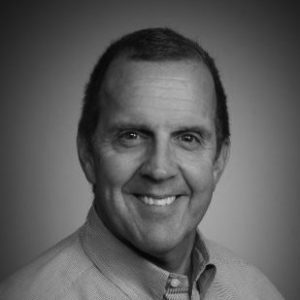 The F.I.T. System is definitely a great way to cost-effectively automate time collection. It also helped us bring our supervisors into the process of approving hours for field employees. We used to collect physical timecards, some via fax and email.
Colleen Murphy
Office Manager, Walsh Electric
Very User Friendly
F.I.T. saves time for the field and in the payroll process time in the office. F.I.T. is very user friendly and takes very little training for all involved. It's the single largest time saver we have implemented in years!