Posisi kepala kita wajib diupayakan pada posisi yang menjajaki ceruk tulang balik yang tercipta dari pungggung yang membengkok. Pemikiran pula wajib senantiasa ditunjukan ke jalan yang agen sbobet terletak di depan kita serta fokuskan diri pada jalan. Tetapi tidak lalu berarti kepala wajib kaku sebab tulang leher butuh diusahakan buat senantiasa tenang.
Posisi punggung pula berarti buat terbuat setimpal dengan kecekatan yang kita ambil. Tidak cuma itu, posisi punggung pula butuh setimpal dengan arah yang kita lalui. Dikala tanjakan ataupun agen bola dalam kecekatan besar, yakinkan buat punggung dalam posisi menunduk, sedangkan kala dikala pada arah menyusut, punggung dapat ditegakkan kembali sebab ini lebih bagus.
Teknologi sudah mempengaruhi warga serta sekelilingnya dalam banyak metode. Di banyak golongan warga, teknologi sudah menolong bandar togel terpercaya membenarkan ekonomi( tercantum ekonomi garis besar era saat ini) serta sudah membolehkan bertambahnya kaumsenggang. Banyak cara teknologi menciptakan produk sambilan yang bukan dikehendaki, yang diucap pencemar, serta menghabiskan pangkal energi alam, mudarat, serta mengganggu Dunia serta lingkungannya.
What Our Clients Are Saying About Us
We work hard to maintain the 'Trusted Advisor' status with our clients. Industry knowledge and excellent staff are the keys to meeting each Client's needs. We're proud to feature our staff in the recommendations and quotes below – thank you Syscon staff!
Carolyn Brister
Controller, Momentum Mechanical, Inc.
Very easy to deal with.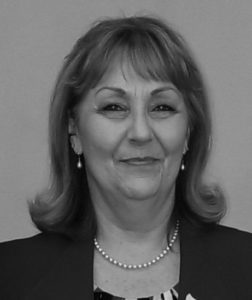 Syscon would be a great option if you want someone to help you write the reports, or need support in general for your software.  They are very, very knowledgeable and support many companies using Sage 100 Contractor.  And they are supportive of the CFMA (Construction Financial Management Association).  Very easy to deal with.
John Mullin
General Manager, Midwest Heavy Construction
Since working with Syscon, we have been better able to utilize Sage.
Sage 100 Contractor is excellent for keeping track of job costs and then being able to drill down and look at specific cost items, which is the reason we switched to it. When I first met Syscon, I was ready to switch to a different accounting software altogether, but we needed to extract some specific data right away. Syscon was able to help us do this, as well as showing and telling me about some different ways we could use Sage to realize more value. Since working with Syscon, we have been able to better utilize Sage and make it work better for us. I always get a timely answer from Syscon.
Jonathan Wilder
Payroll, J.P. Phillips, Inc.
We can produce reports that help us better understand our jobs.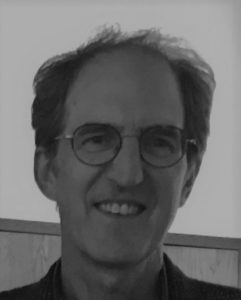 Prior to Sage 100 Contractor (S100C), we did not really have a job costing system. Now that we have a job costing system that is fully integrated with our Receivables and Payables, we can produce reports that help us better understand our jobs. We have many, many jobs over the course of the year and a lot of them are small. With S100C, we can accurately track our costs and provide our clients with timely billing that reflects that. We like to produce budgets for larger jobs, and this gives us the feedback we need to make changes as we go if goals are not being met in specific operations.
Peter G. Carriero
Senior Project Manager, Post Road Iron Works
Syscon is extremely knowledgeable
Out of the box, Sage 100 Contactor is a system that captures all costs and requires less maintenance than our previous custom-built accounting software. Syscon is extremely knowledgeable about Sage, about computing and accounting in general, and is able to think outside of the box to achieve specialized systems solutions. Syscon provides timely, knowledgeable, and overall excellent service.
Jeff Spellman
Controller, Maiuri Electrical Corporation
The breadth of knowledge on the [Syscon] team is excellent.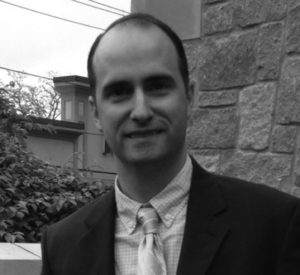 Sage 100 Contractor is easy to learn and scalable. I can quickly bring on new employees and get them trained quickly and effectively. Additionally, adding new entities is straightforward and Syscon has been instrumental in that journey.
Lisa LaMonte
Controller, American Fireproofing
Syscon was right there willing to help us. FIT saves payroll a lot of time.
I was skeptical at first because there were more steps to take in Sage to get things accomplished than in QuickBooks, but now that I have been working in Sage 100 Contractor for over a year, I totally love it. I have no complaints on the program or our implementation. We had to have several corrections made to our set up, but Syscon was right there willing to help and correct many issues we were having.
Julie Brenner
Accountant, Harling Inc.
In one word, wonderful!
The benefit Sage 100 Contractor has for my company is the module system. I can give each person who needs access to Sage the proper access to the module that they need. PMs can look at jobs, job costs, and project management – while my accounting information stays safe.
Nicholas Orwig
President, Holthaus
Syscon is continually working to improve products and services.
Sage 100 Contractor gave us the ability to track project costs and view reports. Syscon is very quick to respond and helps resolve issues we are having, which minimizes our downtime.  Syscon is continually working to improve products and services and always provides training and updates on the new products and changes to the existing products. Their customer service is top notch—they are always willing to quickly help with any issues that come up. Syscon has always made us feel like we are a high priority client for them.
James Lees
Managing Principle, Kisby Shore HVAC
Syscon has become a valued partner.
My company has used the Sage product for many years through various iterations and software ownership. To be honest, we didn't come close to using Sage 100 Contractor to its full potential until we engaged Syscon. They worked very diligently with my team to help us realize the full potential of the program. To that end, we have seen productivity increase, time spent tracking costs decrease, and we are now able to run various accounting reports quickly with great confidence that they are accurate.
Michelle Sylvander
Office Manager, Capitol Region Watershed District
Syscon knows the Sage product inside and out.
The single biggest benefit for Capitol Region Watershed District moving to Sage has been time. We now save so much time. Prior to Sage, our accountant kept all our records. If a project manager wanted to see a report, we had to wait for our accountant to pull that report for us. Sometimes that would be a few days. Now project managers can pull those same reports themselves any time they like.
Dennis Oster
Vice President/Controller, Hovland's
Syscon is great to work with!
Sage 100 Contractor gives us the ability to have all our data up-to-date and easily accessible. Syscon takes the time to understand the client's objectives and then works with them to achieve them. Syscon is great to work with and is always there to provide support when needed!
Matt Friscia
Owner / Director of Client Care, Always Best Care Chicagoland

The Customized Approach to Our IT Has Worked Out Great
I received your note. Thank you. That was a nice touch. I do hand written notes as well and it seems to be a lost art form of follow-up and touching base.
The customized approach to our IT and smaller company has worked out great to date.
Deborah Sita
Controller, MRM Construction Services
We found it to be worth every penny
This [Field Integrated Time System] solution is not inexpensive, but we have found it to be worth every penny and worth every moment it took to get implemented. We capture field time electronically, updated in real time without the need to chase paper timecards. Great program!
Chris Covey
Animal Eye Consultants, Office Manager
Syscon really puts my mind at ease. We have worked with Syscon for 11 years and they have been extremely reliable and responsive. Having four locations and a very busy veterinary ophthalmology practice – not having to worry about anything to do with the computers, printers, or data is a huge benefit to us.
Paul Brose
Vice President, Freese & Associates, Inc.
[Syscon staff] have been exceptional in getting our systems properly assessed and running better than they have in many years.
Just wanted to drop you a quick note to Thank you and the rest of the crew over at Syscon. I am not typically one to take the time and send out a Thank you for a circumstance where a service has been purchased with an up-front expectation of excellence So far, I have to say that both you [Brian] and Scott have been exceptional in getting our systems properly assessed and running better than they have in many years. Scott was extremely detailed, prompt and professional while still able to explain what his findings were and how to improve our functionality in terms that a non-IT person could actually wrap their head around.
Joe Krause
Partner, Kelly & Krause, LP
I should have called months ago!
When my company needed a virtual private network with remote access to the office, I had different customer support engineers working on it for months without success. These were the engineers who sold my company the network, yet they still couldn't figure out why it wasn't working. I even gave the customer support engineers complete access to our network while they tried to fix the problem. They were without success. Then I bought a new machine from the company that had been supporting my network. As with the engineers before, the customer support engineers for this new machine couldn't fix the problem, either. I gave them access to both ends of the loop, too. I am quite happy that my Syscon tech was able to fix the problem. He certainly knows what he's doing. I should have called months ago! Syscon now manages my virtual private network and remote access technology. 
Paul Votze
President, Votze Butler Associates, Inc
A remarkable knowledge of Sage and a keen ability to analyze a problem and implement a more streamlined solution.
The assignment was completed in a timely and efficient manner. The results are that we have a better handle of our burdened payroll costs, our indirect cost allocation process and our over/under monthly projections. More importantly, it provides us the information we need to effectively run and improve our business in some very challenging times. In addition, while we were conducting our meetings and learning how to utilize some of the new tools and programs, Larry carefully documented the steps utilizing video recordings that we are still using today. It is all in the details!
Lisa Newbold
CFO and Controller of Leff Construction
We've found [Sage 100 Contractor to be] an incredible tool for many reasons, and I believe you will, too.
I highly recommend [Syscon's Cost to Complete program for Sage 100 Contractor]. It seamlessly pulls in your job data with absolute accuracy. The entry screen itself is very clear and everyone understands it almost instantly.
David Cohen
Vice President of DMR Construction
I don't have to worry about IT issues or backups or security. It is a great service, well-executed.
During a meeting with a Syscon consultant the other day, I realized that we have been on your hosted solution for just about a year now – and we love it! The ease of access from my office and field is excellent. Our project managers are provided with iPads and they have all the information they need about our projects from anywhere in the field. All this functionality and I don't have to worry about IT issues or backups or security. It is a great service, well executed.
We started with hosting of just our Sage 100 Contractor application, but soon moved to a private server hosted solution which allowed us more flexibility and greater speed. The change was well worth it.
We look forward to using the Syscon hosted solution for our IT needs for a long time.