Posisi kepala kita wajib diupayakan pada posisi yang menjajaki ceruk tulang balik yang tercipta dari pungggung yang membengkok. Pemikiran pula wajib senantiasa ditunjukan ke jalan yang agen sbobet terletak di depan kita serta fokuskan diri pada jalan. Tetapi tidak lalu berarti kepala wajib kaku sebab tulang leher butuh diusahakan buat senantiasa tenang.
Posisi punggung pula berarti buat terbuat setimpal dengan kecekatan yang kita ambil. Tidak cuma itu, posisi punggung pula butuh setimpal dengan arah yang kita lalui. Dikala tanjakan ataupun agen bola dalam kecekatan besar, yakinkan buat punggung dalam posisi menunduk, sedangkan kala dikala pada arah menyusut, punggung dapat ditegakkan kembali sebab ini lebih bagus.
Teknologi sudah mempengaruhi warga serta sekelilingnya dalam banyak metode. Di banyak golongan warga, teknologi sudah menolong bandar togel terpercaya membenarkan ekonomi( tercantum ekonomi garis besar era saat ini) serta sudah membolehkan bertambahnya kaumsenggang. Banyak cara teknologi menciptakan produk sambilan yang bukan dikehendaki, yang diucap pencemar, serta menghabiskan pangkal energi alam, mudarat, serta mengganggu Dunia serta lingkungannya.
Syscon Dark Web Monitoring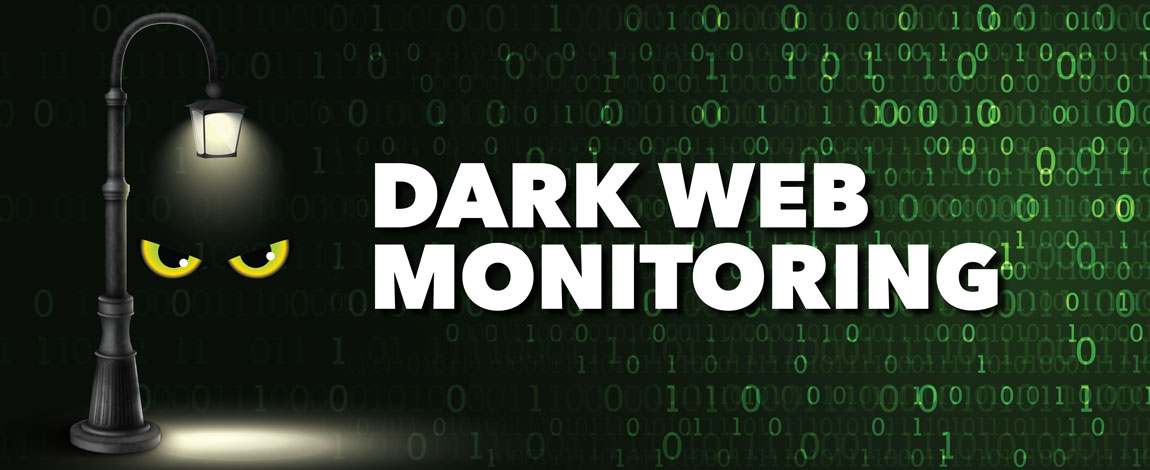 WHAT IS THE DARK WEB?
The Dark Web is an underground world that is making a TON of money tricking you into giving up your passwords, holding your data for ransom, using your credit cards to buy things, and stealing money out of your bank accounts. This is not an exaggeration; just turn on the news and you'll hear all about it. When the big retailers and banks are hacked, all that information becomes a valuable tool for this underground world, and it's for sale to the highest bidder. Imagine your Gmail username and password is out there for sale and you also use that password on your bank site; what if they also had access to your last known address or your father's middle name; they could get past security for sure! Let's take a look and see what kind of information is already out there about you!
CONTACT US TODAY TO SEE HOW

WE CAN PROTECT YOU!
WE'LL KEEP YOU SAFE BY SCANNING YOUR DOMAIN NAME AND SENDING YOU ALERTS!
HERE'S HOW IT WORKS:
1. INITIAL SEARCH OF YOUR COMPANY DOMAIN NAME FOR EXPOSED DATA
2. ONGOING SCANS IN THE 'DARK WEB' FOR NEW BREACHES FOR A FLAT MONTHLY FEE
3. RECEIVE ALERTS WHEN SOMETHING NEW IS EXPOSED 
4. MONTHLY REPORTS STRAIGHT TO YOUR EMAIL
5. EXPERT TECHNICIANS TO CLEAN UP THESE BREACHES, AND HELP YOU KEEP THEM CLEAN!