Servers, Hosting, M365 – What Should You Do?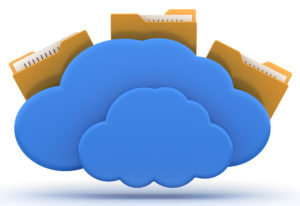 Editor's Note: This article contains Part I and II. Part I covers everything you need to know when it's time to replace or move your local server, including pro's and con's of different options. Part II  delves into remote access to files, including moving to a hosting server, file shares, and hosting critical software.
Part I – Servers, Hosting, M365 What Should You Do?
I remember when computers were new in construction offices and were considered 'expensive paper weights.' Then came servers, tape backups, and network gear; then the internet at every computer; then virtual servers and off-site backups. Eventually construction owners wanted remote access, so Citrix and Terminal Server sessions entered the scene. Lots of hardware changes, lots of software options.
Note: If you've already replaced aging servers with hosting, feel free to skip to the next section about the changes in data access, Exchange email hosting, as well as the latest changes in the world of hosting; it will definitely be relevant!
Aging Computer Equipment
I remember a call with one client who said his server was about 7 years old, so when should he look at replacing it. I told him that every morning, when he walked into his office and that server was running, he was blessed! I don't think his car was even that old.
The computer industry changes quickly and user demands continue to increase. The latest accounting, estimating, and CRM software and updates require new Operating Systems (OS), more memory, and faster drive speeds than ever before. You may not even be able to install that new software! Even if you don't mind slow software responses, older software may be end-of-life meaning no security updates, as well as no new features. You may be familiar with the Windows 7 end-of-life last January 2020, as well as the Microsoft Server 2008 end-of-life at the same time. (You don't have anything of these security risks still running, do you?)
If you've had four or five wonderful years with your current server(s), or you have end-of-life software, you have a choice to make – make a capital purchase and replace the server(s) and OS, or move to a hosting option. Before we dig into this question, let's look at a portion of your data.
First Steps
Most of our clients had Exchange servers for many years. These were part of the SBS server licenses which allowed you to have one server for all your data and Exchange. When this product hit end-of-life, our clients had to choose whether to add servers, move to virtual servers, or move their email to a hosted Exchange solution. Then came Microsoft 365 and now, it's ready for email and has many other amazing features!
Whether you keep your server on premise or not, you definitely want to look at the Microsoft 365 solution. At a minimum, the Business packages include email up to 50GB per mail box with Teams, OneDrive, and SharePoint. At the higher levels, you also get Office apps (Word, Excel, etc.) on up to 5 devices per person, and the next level includes remote access licensing. The M365 product line also includes anti-spam, but be sure to add a third-party backup solution (we have one).
Not only do you have a replacement for your Exchange server/hosting, you have immediate access to Teams for Chat between your staff members and groups, as well as for video meetings. Teams allows you to share documents, too. It's a great tool and one that couldn't have 'matured' at a better time now that so many of us are forced to work remotely. Do some planning and add OneDrive and/or SharePoint and you'll make important job documents available to the field, too.
To Replace or Not To Replace
There are several benefits to replacing your server(s). The first 'win' is Control. With the hardware onsite, you have control of the environment. You own the hardware, the Operating System, and the licenses. The data is in your environment, too. The trade is that you are responsible for maintenance, software compliance (ever been part of a Microsoft audit?), backups, and security. Maintaining a network and keeping it safe is not a 'one and done' event; it's an ongoing responsibility.
If you choose to replace your equipment and keep a local network, be sure to connect with a Managed Service Provider, one with solid knowledge of servers, networking, and security, as well as backups. If you need remote access for any part of your workforce, you'll want to review the options and put appropriate security in place; don't leave your network exposed to the internet. Even with local backup equipment, you'll want to look at cloud backup options as well as local backups. Whether it's a natural disaster, water damage, electrical issues, employee error, or a ransomware attack, you'll need an off-site backup.
If you decide not to replace, what's next? There are several things to consider, and not all hosting solutions are equal. In Part II (below), we'll cover the changes in hosting options for both servers and for Exchange email. This entire segment of the industry has matured quite a bit, and with the onslaught of cyber-attacks, it's now an excellent option to meet the changing needs!
Part II – So You're Moving Your Server and Data to the Cloud …
In Part I (above), we took a look at when it's time to replace or move your local server. If you had 5+ years with your on premise server, you have been blessed! We walked through the pro's and con's of replacing existing infrastructure and the responsibilities. In prior years, the decision to make the capitol investment to replace network and server equipment, or move to a hosted solution, was driven by costs and emotional comfort; that's changed.
In the last year, businesses have had to factor in the need for remote access, which may be new for companies with a local on premise server. Providing remote access while locking down a local network is not for the faint of heart! The need for remote access might push the scales on the side of hosting. But if you've never had your equipment hosted before, or you've had a bad experience with hosting, you might be skittish. Let's dig in and see if we can shed some light so you can make a good decision.
Move to Hosting – Server and/or Exchange
What if you don't want the expense and responsibility of maintaining a local server while providing remote access to boot? About 10 years ago, a growing number of construction companies had remote Project Managers, so these companies started moving their data and accounting software to hosted servers to provide remote access. They were uniquely positioned last March when the world went crazy and everyone had to work remotely – they were all set! Now the question of hosting data and critical software may be back on the table. There are a couple of facets to consider, so let's start with shared files.
File Shares and Email
Microsoft 365 had become a game-changer when it comes to making Office documents like Word and Excel available to your staff without having them log into the server. There are two categories for these file shares; OneDrive, which acts like My Documents on your local machine, and SharePoint, which is designed to allow documents to be available to multiple people, and even allows for 'live' collaboration. All of the Business plans include Email, OneDrive, and SharePoint, as well as Teams.
OneDrive is like a user's individual drive on the server, the one that is just for them. For us, that was the G: drive. On my laptop, it's like My Documents, which means you have to be on my computer to access what's in there. Microsoft 365 OneDrive allows me to have those documents that are just for me, and they are available under my Microsoft account. So when I have to change laptops, I log in with my credentials and all of my documents are available to me under my Microsoft account. No more moving things around and keeping track of what I changed. Such a time-saver!
SharePoint is for shared files. On a server, you probably have different drive letter names that represent different types of data and may even have security to allow only specific users to get at certain folders. SharePoint is similar in that you have a file structure and can apply security. What's different is how it's accessed. Rather than logging into the Terminal Server or remote server, I can see these file folders on my computer and access them whether I'm on the network at the office or working remotely. When a few of us are working on a document together, we can actually see each other's changes rather than send copies. Moving documents from a file share on a server to SharePoint takes some planning, but it is a great step forward when working to replace a server and make documents available remotely.
When it comes to email, moving from hosted Exchange to Microsoft 365 is pretty straight-forward. In both cases, you're using Outlook, so this should be familiar to your staff. You'll still have access from a cell phone, computer, or laptop, or even a web browser. The data on your Exchange server needs to be migrated if you want the history, and there are some excellent tools to make this happen.
Before we move on to critical software applications, we need to talk about backups. All of this great data needs to be backed up by a third party product. You back up your data and email now, and you'll keep backing it up when you move it to the Microsoft 365 solutions. You've got to have backups!
Hosting Critical Software
Now what about your critical business software? Some products are now available through a web browser such as Sales Force, which is a CRM solution. But not all software is in the 'cloud.' Some of the data-drive software still needs a server. So if you move all the file shares out to the Microsoft solutions and want to turn off the server, what do you do about the installed software that still needs a home? That's where hosting comes in.
There are LOTS of hosting solutions out there. Like any other business choice you make, you'll need to do your homework, get referrals, and ask good questions about what is and is not included in any hosting solution.
First, it has to be a company you trust with a good track record and good recommendations. I remember visiting a client several years ago and we would just not have access for a while during our training session, or we couldn't make global changes to reports. The hosting company didn't understand the installation of the software and had not setup the permissions correctly. More recently, the IT company a client was hosting with couldn't give us the basic access we needed to archive the fiscal year. We had to call, wait, have them join our session, they wouldn't share the password, so they had to stay on with us until we finished. It was incredibly frustrating and wasted a lot of our time.
So things you'll need to know: What level of support is included such as day-to-day questions? Who do you call when you have issues and what kind of questions are considered extra? Are backups included, and if so, what kind of backup and how frequent? Do they host others with the same software, successfully, and know what level of resources you'll need in order to have a good experience? How do you add or remove users and is there an extra fee? Will you have to purchase additional licenses or can you use your Microsoft 365 licenses? Will they install software upgrades or are you responsible for that? What kind of printing options are available and how do they work? What security do they have in place? Do they offer MFA?  These should get you started.
There are many things to consider, and you probably aren't in the IT industry as a career. So be sure to involve your trusted IT professionals as you evaluate these choices. Even when you've moved data and software to cloud solutions, you'll still need IT professionals for local equipment, your firewall, security, and user support. In the hosted solutions, support and maintenance will continue to be so important. -CMW
See our February 2021 newsletter for more on Multi-Factor Authentication.