Posisi kepala kita wajib diupayakan pada posisi yang menjajaki ceruk tulang balik yang tercipta dari pungggung yang membengkok. Pemikiran pula wajib senantiasa ditunjukan ke jalan yang agen sbobet terletak di depan kita serta fokuskan diri pada jalan. Tetapi tidak lalu berarti kepala wajib kaku sebab tulang leher butuh diusahakan buat senantiasa tenang.
Posisi punggung pula berarti buat terbuat setimpal dengan kecekatan yang kita ambil. Tidak cuma itu, posisi punggung pula butuh setimpal dengan arah yang kita lalui. Dikala tanjakan ataupun agen bola dalam kecekatan besar, yakinkan buat punggung dalam posisi menunduk, sedangkan kala dikala pada arah menyusut, punggung dapat ditegakkan kembali sebab ini lebih bagus.
Teknologi sudah mempengaruhi warga serta sekelilingnya dalam banyak metode. Di banyak golongan warga, teknologi sudah menolong bandar togel terpercaya membenarkan ekonomi( tercantum ekonomi garis besar era saat ini) serta sudah membolehkan bertambahnya kaumsenggang. Banyak cara teknologi menciptakan produk sambilan yang bukan dikehendaki, yang diucap pencemar, serta menghabiskan pangkal energi alam, mudarat, serta mengganggu Dunia serta lingkungannya.
Sage and Families First Coronovirus Response Act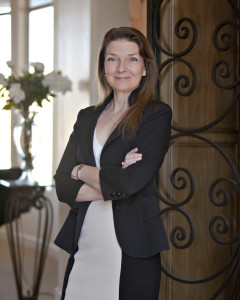 We've had a couple of clients ask about Sage's plans to address the new Sick Leave, Extended FMLA changes. Mary has reached out to Sage and here is their official response:
The President recently signed H.R. 6201, the "Families First Coronavirus Response Act" to provide emergency supplemental appropriations and support Americans during the COVID-19 pandemic. Sage is reviewing this legislation closely and will provide details for products that may be affected by this act.
Mary will stay on top of this and keep us all posted. Many things are happening quickly – that's great when you think of how necessary quick action is during a time like this; it's terrible because everyone is trying to stay up on the changes, then has to go figure out how to execute what has been decided while hoping it won't change again!
We'll keep you posted – CMW