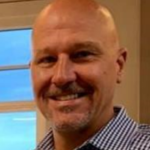 Despite a lingering pandemic, building material price increases, and soaring inflation rates, 2021 proved a successful year for Westin. Emphasis on a few key areas enabled this success: customer satisfaction, attention to detail, working together as a team, and problem solving.

Westin fosters a collaborative environment. All employees, including office staff, are encouraged to walk the building and provide feedback, which the architects take into consideration. Company founder and owner Jason Golan is still personally involved in designing every Westin home with the company's architectural team.
The Westin team pulled together to help a customer in a unique situation. A couple wanted a home built, but the husband is a Marine who was stationed in Afghanistan. Westin worked their schedules around the couple's availability and used video meetings to include everyone in the decisions throughout the process.
Syscon's team collaborated with Westin to streamline processes in a more robust cloud-based environment. Syscon also created some data import steps to improve Westin's accounting processes. These efficiencies help fuel Westin's success. —BK/CMW