Posisi kepala kita wajib diupayakan pada posisi yang menjajaki ceruk tulang balik yang tercipta dari pungggung yang membengkok. Pemikiran pula wajib senantiasa ditunjukan ke jalan yang agen sbobet terletak di depan kita serta fokuskan diri pada jalan. Tetapi tidak lalu berarti kepala wajib kaku sebab tulang leher butuh diusahakan buat senantiasa tenang.
Posisi punggung pula berarti buat terbuat setimpal dengan kecekatan yang kita ambil. Tidak cuma itu, posisi punggung pula butuh setimpal dengan arah yang kita lalui. Dikala tanjakan ataupun agen bola dalam kecekatan besar, yakinkan buat punggung dalam posisi menunduk, sedangkan kala dikala pada arah menyusut, punggung dapat ditegakkan kembali sebab ini lebih bagus.
Teknologi sudah mempengaruhi warga serta sekelilingnya dalam banyak metode. Di banyak golongan warga, teknologi sudah menolong bandar togel terpercaya membenarkan ekonomi( tercantum ekonomi garis besar era saat ini) serta sudah membolehkan bertambahnya kaumsenggang. Banyak cara teknologi menciptakan produk sambilan yang bukan dikehendaki, yang diucap pencemar, serta menghabiskan pangkal energi alam, mudarat, serta mengganggu Dunia serta lingkungannya.
How Did They Do It? Westin Homes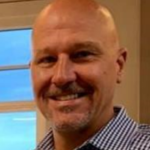 Despite a lingering pandemic, building material price increases, and soaring inflation rates, 2021 proved a successful year for Westin. Emphasis on a few key areas enabled this success: customer satisfaction, attention to detail, working together as a team, and problem solving.

Westin fosters a collaborative environment. All employees, including office staff, are encouraged to walk the building and provide feedback, which the architects take into consideration. Company founder and owner Jason Golan is still personally involved in designing every Westin home with the company's architectural team.
The Westin team pulled together to help a customer in a unique situation. A couple wanted a home built, but the husband is a Marine who was stationed in Afghanistan. Westin worked their schedules around the couple's availability and used video meetings to include everyone in the decisions throughout the process.
Syscon's team collaborated with Westin to streamline processes in a more robust cloud-based environment. Syscon also created some data import steps to improve Westin's accounting processes. These efficiencies help fuel Westin's success. —BK/CMW
Westin Homes Fast Facts

Location: Sugar Land, TX
Specialty: Home Builder
Founded: 1994
Affiliations: Greater Houston Builders Assoc; Texas Assoc of Builders; National Assoc of Home Builders; Fort Bend & Montgomery County Chamber of Commerce; Houston Assoc of Realtors; and more!