Posisi kepala kita wajib diupayakan pada posisi yang menjajaki ceruk tulang balik yang tercipta dari pungggung yang membengkok. Pemikiran pula wajib senantiasa ditunjukan ke jalan yang agen sbobet terletak di depan kita serta fokuskan diri pada jalan. Tetapi tidak lalu berarti kepala wajib kaku sebab tulang leher butuh diusahakan buat senantiasa tenang.
Posisi punggung pula berarti buat terbuat setimpal dengan kecekatan yang kita ambil. Tidak cuma itu, posisi punggung pula butuh setimpal dengan arah yang kita lalui. Dikala tanjakan ataupun agen bola dalam kecekatan besar, yakinkan buat punggung dalam posisi menunduk, sedangkan kala dikala pada arah menyusut, punggung dapat ditegakkan kembali sebab ini lebih bagus.
Teknologi sudah mempengaruhi warga serta sekelilingnya dalam banyak metode. Di banyak golongan warga, teknologi sudah menolong bandar togel terpercaya membenarkan ekonomi( tercantum ekonomi garis besar era saat ini) serta sudah membolehkan bertambahnya kaumsenggang. Banyak cara teknologi menciptakan produk sambilan yang bukan dikehendaki, yang diucap pencemar, serta menghabiskan pangkal energi alam, mudarat, serta mengganggu Dunia serta lingkungannya.
How Did They Do It? Wellen Construction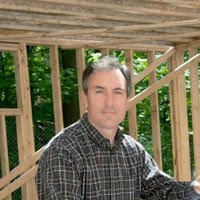 It's all about the teamwork. Teamwork was how Wellen Construction kept everyone safe during the pandemic. The team needed to collectively develop policies for everyone to follow, according to Julie Dooley, Office Manager. Some of the staff collaborated on creating the procedures to keep Wellen staff, clients, and partners safe on site. Another team member made a brief survey affirming health status with a quick AR scan before starting work. Another team member found hand sanitizer when it was nearly impossible to find. Everyone pivoted together so they could continue working. "It's a terrific place to work and we have some great team members. We've been very fortunate," Julie said.
Teamwork is also the reason Wellen grew its staff 161.54% in the last 5 years. Wellen started as a high-end residential builder, then started offering commercial work. Wellen settled into a niche of building medical offices. As this newer venture has exploded, they've also continued with high-end residential building.
The Wellen team is excited to implement Syscon's Field Integrated Time (F.I.T.) System to make collecting field time easier for their growing field staff. F.I.T. supports the team-wide goal of being paperless. "Throughout it all, Syscon has been terrific," Julie says. They've also been hosting Sage 100 Contractor with Syscon since 2014.
Wellen Construction Fast Facts

Location: Marlborough, MA
Specialty: Home & Commercial Builder
Founded: 1984
Professional Affiliations: U.S. Green Building Council, National Association of Home Builders, RI Builders Association, Massachusetts Dental Society, Yankee Dental Congress
Other: Wellen Cares Initiative – Wellen donates time, resources, and funds to local charities