Posisi kepala kita wajib diupayakan pada posisi yang menjajaki ceruk tulang balik yang tercipta dari pungggung yang membengkok. Pemikiran pula wajib senantiasa ditunjukan ke jalan yang agen sbobet terletak di depan kita serta fokuskan diri pada jalan. Tetapi tidak lalu berarti kepala wajib kaku sebab tulang leher butuh diusahakan buat senantiasa tenang.
Posisi punggung pula berarti buat terbuat setimpal dengan kecekatan yang kita ambil. Tidak cuma itu, posisi punggung pula butuh setimpal dengan arah yang kita lalui. Dikala tanjakan ataupun agen bola dalam kecekatan besar, yakinkan buat punggung dalam posisi menunduk, sedangkan kala dikala pada arah menyusut, punggung dapat ditegakkan kembali sebab ini lebih bagus.
Teknologi sudah mempengaruhi warga serta sekelilingnya dalam banyak metode. Di banyak golongan warga, teknologi sudah menolong bandar togel terpercaya membenarkan ekonomi( tercantum ekonomi garis besar era saat ini) serta sudah membolehkan bertambahnya kaumsenggang. Banyak cara teknologi menciptakan produk sambilan yang bukan dikehendaki, yang diucap pencemar, serta menghabiskan pangkal energi alam, mudarat, serta mengganggu Dunia serta lingkungannya.
How Did They Do It? Precision Excavation
"Complacency will be the architecture of your downfall." – Jeremy Gutsche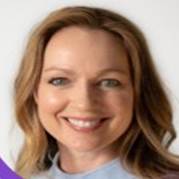 Before COVID hit, the phones at Precision Excavating were practically ringing off the hook. There was no shortage of work in the commercial sector. The company was focused on keeping their customers happy; this approach generated a lot of referrals. During the worst of COVID (and after), uncertainty took hold. Customers didn't know where the market was going. Precision Excavation faced supply issues and customer work was put on hold. They needed a new game plan.
They diversified – they hired an estimator with relationships and experience in the suburbs. This generated new business. "We learned we can't be complacent. When we're busy, we need to continue to think of ways to improve and continue to look for new business, even if we don't think we can take it on," said Controller Angie Dillon.
Precision Excavation also looked for ways to increase their efficiency. Angie manages the company's finances, payroll, insurance, and vehicles. Using Sage 100 Contractor for certified payroll saves her a lot of time. The project management tools in Sage make it easier to help Angie determine how much they spent on a job. "It's so much easier than having to do it manually. Everything has run pretty smoothly," Angie said. —BK/CMW