Posisi kepala kita wajib diupayakan pada posisi yang menjajaki ceruk tulang balik yang tercipta dari pungggung yang membengkok. Pemikiran pula wajib senantiasa ditunjukan ke jalan yang agen sbobet terletak di depan kita serta fokuskan diri pada jalan. Tetapi tidak lalu berarti kepala wajib kaku sebab tulang leher butuh diusahakan buat senantiasa tenang.
Posisi punggung pula berarti buat terbuat setimpal dengan kecekatan yang kita ambil. Tidak cuma itu, posisi punggung pula butuh setimpal dengan arah yang kita lalui. Dikala tanjakan ataupun agen bola dalam kecekatan besar, yakinkan buat punggung dalam posisi menunduk, sedangkan kala dikala pada arah menyusut, punggung dapat ditegakkan kembali sebab ini lebih bagus.
Teknologi sudah mempengaruhi warga serta sekelilingnya dalam banyak metode. Di banyak golongan warga, teknologi sudah menolong bandar togel terpercaya membenarkan ekonomi( tercantum ekonomi garis besar era saat ini) serta sudah membolehkan bertambahnya kaumsenggang. Banyak cara teknologi menciptakan produk sambilan yang bukan dikehendaki, yang diucap pencemar, serta menghabiskan pangkal energi alam, mudarat, serta mengganggu Dunia serta lingkungannya.
How Did They Do It? Powell Architecture and Building Studio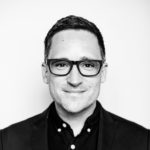 Luke Tidwell started as a sculptor in the art world. As much as he enjoyed it, he wanted to find a career that let him contribute to society in a more impactful way. By getting a Master's in Architecture, he carved out a niche that feels like sculpting on a large scale: Powell Architecture and Building Studio, where they design and build. They are operating in a unique industry—most architects do not build their projects, but Powell is licensed as both an architect and a general contractor. This combination calls for creativity as well as the ability to manage complex projects.
Powell applied that creativity to an unusual situation. After a tornado hit Nashville, two clients reached out for two distinct projects. Powell realized that if one person owned both projects, they would be more valuable, so Powell helped broker a sale between the two clients. Much of this project was managed remotely. Luke pointed to Syscon's automation tools and cost to complete calculator as helpful resources to increasing Powell's accuracy and profitability. Ultimately, this greater efficiency helps the Powell team be creative while managing complex projects.
Fast Facts
Full Name: Powell Architecture and Building Studio
Location: Nashville, TN
Specialty: Architecture and building
Founded: 2007