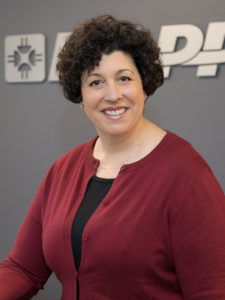 Changing guidelines. Supply chain struggles. Increasing costs. Workforce challenges – keeping everyone healthy and working. Setting up and administering FFCRA leave. These may sound familiar – so many companies are facing these pandemic-related obstacles.

How did Nappa Electrical overcome these difficulties not only to continue their services but to expand their offerings? Nappa Controller Angela Vacirca listed a few reasons, including longtime employees, some of whom have been with the company over 25 years. "The success of the company is really based on the longevity and dedication of the employees at growing the company through (owner) Ed's direction," Angela said. Ed Nappa provides excellent leadership. He's also helped the company carve out a niche in bio tech – Angela credits his success in this sector with customer service. Another reason for their growth? "We learned things are ever- changing, so we need to be patient and ride out those waves," Angela said.
COVID pushed them to move to cloud hosting for Sage. "It changed our lives tremendously. It's been great," Angela said. Using Syscon's Field Integrated Time (F.I.T.) System has streamlined their time collection and payroll process. Now that Nappa has expanded to offer more design build services instead of strictly electrical installations, they need to be as efficient as possible!
—BK