Posisi kepala kita wajib diupayakan pada posisi yang menjajaki ceruk tulang balik yang tercipta dari pungggung yang membengkok. Pemikiran pula wajib senantiasa ditunjukan ke jalan yang agen sbobet terletak di depan kita serta fokuskan diri pada jalan. Tetapi tidak lalu berarti kepala wajib kaku sebab tulang leher butuh diusahakan buat senantiasa tenang.
Posisi punggung pula berarti buat terbuat setimpal dengan kecekatan yang kita ambil. Tidak cuma itu, posisi punggung pula butuh setimpal dengan arah yang kita lalui. Dikala tanjakan ataupun agen bola dalam kecekatan besar, yakinkan buat punggung dalam posisi menunduk, sedangkan kala dikala pada arah menyusut, punggung dapat ditegakkan kembali sebab ini lebih bagus.
Teknologi sudah mempengaruhi warga serta sekelilingnya dalam banyak metode. Di banyak golongan warga, teknologi sudah menolong bandar togel terpercaya membenarkan ekonomi( tercantum ekonomi garis besar era saat ini) serta sudah membolehkan bertambahnya kaumsenggang. Banyak cara teknologi menciptakan produk sambilan yang bukan dikehendaki, yang diucap pencemar, serta menghabiskan pangkal energi alam, mudarat, serta mengganggu Dunia serta lingkungannya.
How Did They Do It? Nappa Electrical Contractors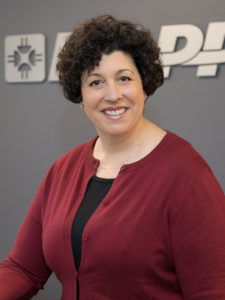 Changing guidelines. Supply chain struggles. Increasing costs. Workforce challenges – keeping everyone healthy and working. Setting up and administering FFCRA leave. These may sound familiar – so many companies are facing these pandemic-related obstacles.

How did Nappa Electrical overcome these difficulties not only to continue their services but to expand their offerings? Nappa Controller Angela Vacirca listed a few reasons, including longtime employees, some of whom have been with the company over 25 years. "The success of the company is really based on the longevity and dedication of the employees at growing the company through (owner) Ed's direction," Angela said. Ed Nappa provides excellent leadership. He's also helped the company carve out a niche in bio tech – Angela credits his success in this sector with customer service. Another reason for their growth? "We learned things are ever- changing, so we need to be patient and ride out those waves," Angela said.
COVID pushed them to move to cloud hosting for Sage. "It changed our lives tremendously. It's been great," Angela said. Using Syscon's Field Integrated Time (F.I.T.) System has streamlined their time collection and payroll process. Now that Nappa has expanded to offer more design build services instead of strictly electrical installations, they need to be as efficient as possible!
—BK
Nappa Electrical Contractors Fast Facts

Location: Burlington, MA
Specialty: Electrical
Founded: 1969
Professional Affiliations: Associated Builders and Contractors, MA Electrical Contractors Association