Posisi kepala kita wajib diupayakan pada posisi yang menjajaki ceruk tulang balik yang tercipta dari pungggung yang membengkok. Pemikiran pula wajib senantiasa ditunjukan ke jalan yang agen sbobet terletak di depan kita serta fokuskan diri pada jalan. Tetapi tidak lalu berarti kepala wajib kaku sebab tulang leher butuh diusahakan buat senantiasa tenang.
Posisi punggung pula berarti buat terbuat setimpal dengan kecekatan yang kita ambil. Tidak cuma itu, posisi punggung pula butuh setimpal dengan arah yang kita lalui. Dikala tanjakan ataupun agen bola dalam kecekatan besar, yakinkan buat punggung dalam posisi menunduk, sedangkan kala dikala pada arah menyusut, punggung dapat ditegakkan kembali sebab ini lebih bagus.
Teknologi sudah mempengaruhi warga serta sekelilingnya dalam banyak metode. Di banyak golongan warga, teknologi sudah menolong bandar togel terpercaya membenarkan ekonomi( tercantum ekonomi garis besar era saat ini) serta sudah membolehkan bertambahnya kaumsenggang. Banyak cara teknologi menciptakan produk sambilan yang bukan dikehendaki, yang diucap pencemar, serta menghabiskan pangkal energi alam, mudarat, serta mengganggu Dunia serta lingkungannya.
How Did They Do It? JJ Costa Company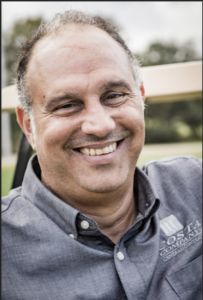 Handshakes, hard work, and honesty. That's how brothers Joe and Jay saw their father run the company before they took it over, and it's how they run it, also. The company has grown significantly – mostly through referrals. "Good work will come to you if you're honest with people," Joe said. Their jobs are high end residential and commercial projects for restaurants and the archdiocese. Most of their clientele have been with them for many years and are now not just clients but friends.

This personable approach has served their company well – JJ Costa keeps growing. Until about 2 years ago, they did not advertise. Joe has leaned into modern practices, including networking via several business organization as well as updating their website to showcase their work and full capabilities. "I'm not afraid to use technology to benefit us," Joe said.
The company progressed from doing estimating in a spiral-bound notebook to computer-based solutions like Excel and Sage 100 Contractor. Implementing Sage properly was a challenge. It was supposed to make the work go faster and smoother, but without proper training, it was a huge learning curve until Syscon came along. Once Cathy came aboard to help Joe and his team, things started to fall into place. "We couldn't be any happier with support and personal training that Syscon provides," Shonda said, Office Manager. —BK
JJ Costa Company Fast Facts

Location: Metairie LA
Specialty: General Contractor
Founded: 1952
Professional Affiliations: New Orleans Chamber, Louisiana Restaurant Association, Home Builders Association of Greater New Orleans, Architectural Institute of America