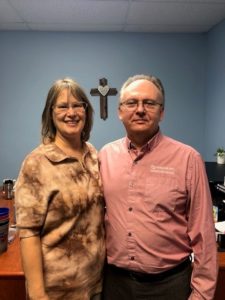 The midst of a global pandemic may sound like a strange time to purchase a masonry company, but that's just what Pat and Julie Brenner did. Pat brought his masonry experience to the table and Julie brought her accounting experience. Pat started in masonry as a teen—his summer job grew into a career. He had also worked with the prior owner of Harling to grow the business from its founding days, so they seized on the opportunity to run the company.

Harling was able to help people maintain their buildings as the early months of the pandemic played out, giving people one less thing to worry about during challenging times. What makes Harling successful? Part of it stems from treating their employees like family members, and a lot of it is their approach—they don't try to sell anything; rather, they help people with problems. Harling has four pillars: safety, integrity, quality, and customer service. Those pillars, combined with caring about and for the people who work there, are the recipe for success. Pat said he's been inspired watching the way Disney runs its company. The groundskeeper who sweeps up the popcorn at the park has many interactions with the customers, so Disney is highly selective when filling that role. Pat looks for ways to treat his people and his clients with that high level of care.
He said he has also been on the receiving end of care from Syscon. When they first bought the company, they had a lot of questions. Both Pat and Julie said they appreciated consulting with Cathy and Mary to help get their business running on the right foot.