Posisi kepala kita wajib diupayakan pada posisi yang menjajaki ceruk tulang balik yang tercipta dari pungggung yang membengkok. Pemikiran pula wajib senantiasa ditunjukan ke jalan yang agen sbobet terletak di depan kita serta fokuskan diri pada jalan. Tetapi tidak lalu berarti kepala wajib kaku sebab tulang leher butuh diusahakan buat senantiasa tenang.
Posisi punggung pula berarti buat terbuat setimpal dengan kecekatan yang kita ambil. Tidak cuma itu, posisi punggung pula butuh setimpal dengan arah yang kita lalui. Dikala tanjakan ataupun agen bola dalam kecekatan besar, yakinkan buat punggung dalam posisi menunduk, sedangkan kala dikala pada arah menyusut, punggung dapat ditegakkan kembali sebab ini lebih bagus.
Teknologi sudah mempengaruhi warga serta sekelilingnya dalam banyak metode. Di banyak golongan warga, teknologi sudah menolong bandar togel terpercaya membenarkan ekonomi( tercantum ekonomi garis besar era saat ini) serta sudah membolehkan bertambahnya kaumsenggang. Banyak cara teknologi menciptakan produk sambilan yang bukan dikehendaki, yang diucap pencemar, serta menghabiskan pangkal energi alam, mudarat, serta mengganggu Dunia serta lingkungannya.
How Did They Do It? Duco Construction
"Alone we can do so little; together we can do so much." – Helen Keller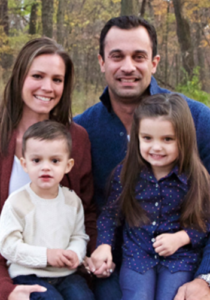 The right partner makes all the difference. Nick discovered this when he was ready to select a business partner for his cement construction enterprise. He said he selected a partner, Eric, who is his true equal. They value each other's opinions – they can critique each other's ideas without letting ego get in the way. "We work really well together. We keep attitude and ego out of it," Nick said. It helps that they've known each other for several years and both have experience in the field. They were both ready to work for themselves instead of someone else.

It's not just their business relationship and expertise that sets them apart. Duco Construction has a unique offering for their customers – site, concrete, excavation, and demolition services. In fact, their services are in such high demand that their biggest challenge is managing their growth.
As a young company, tracking everything in Quickbooks and spreadsheets worked great. But as the company kept growing, this tracking method was no longer sufficient. They use Sage 100 Contractor, which provides a centralized, holistic picture of their company. They can track their expenses, hours, and different facets of each job. Nick said that Syscon has been a great partner as they've grown into Sage 100 Contractor.- BK
Duco Construction Fast Facts

Location: New Lenox, IL
Specialty: Cement Construction
Founded: 2010
Professional Affiliations: Chicago Concrete Contractors Association and American Concrete Institute