Posisi kepala kita wajib diupayakan pada posisi yang menjajaki ceruk tulang balik yang tercipta dari pungggung yang membengkok. Pemikiran pula wajib senantiasa ditunjukan ke jalan yang agen sbobet terletak di depan kita serta fokuskan diri pada jalan. Tetapi tidak lalu berarti kepala wajib kaku sebab tulang leher butuh diusahakan buat senantiasa tenang.
Posisi punggung pula berarti buat terbuat setimpal dengan kecekatan yang kita ambil. Tidak cuma itu, posisi punggung pula butuh setimpal dengan arah yang kita lalui. Dikala tanjakan ataupun agen bola dalam kecekatan besar, yakinkan buat punggung dalam posisi menunduk, sedangkan kala dikala pada arah menyusut, punggung dapat ditegakkan kembali sebab ini lebih bagus.
Teknologi sudah mempengaruhi warga serta sekelilingnya dalam banyak metode. Di banyak golongan warga, teknologi sudah menolong bandar togel terpercaya membenarkan ekonomi( tercantum ekonomi garis besar era saat ini) serta sudah membolehkan bertambahnya kaumsenggang. Banyak cara teknologi menciptakan produk sambilan yang bukan dikehendaki, yang diucap pencemar, serta menghabiskan pangkal energi alam, mudarat, serta mengganggu Dunia serta lingkungannya.
How Did They Do It? C.J. Erickson Plumbing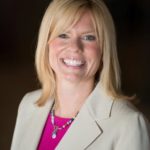 Frustrations are prime opportunities for improvement. At least, that's how Shawn Erickson at C.J. Erickson sees it. She enjoys identifying pain points and finding ways to remedy them. The frustration transforms into fun when that resolution is uncovered—it's like solving a puzzle with creativity and collaboration.
Collecting time used to be a pain point. Paper timesheets were faxed in or submitted as photos. Timesheets were passed through multiple touchpoints. C.J. Erickson implemented Syscon's Field Integrated Time System in May 2017. The streamlined and controlled time collection takes less time to process data and has improved accuracy, which saves a lot of time at the project management level.
Fixing these pain points with her team makes her job fun. Shawn attributed the company's success to their focus on people. The average person has been there for 18 years! Focusing on people, not the bottom line, makes a difference.
Fast Facts
Full Name: C.J. Erickson Plumbing, Co.
Location: Alsip, IL
Specialty: Plumbing
Founded: 1906
Professional Affiliations: Construction Contractors Alliance, Plumbing-Heating-Cooling Contractors National Association, Plumbing Contractors Association of Chicago, Construction Financial Management Association of Chicago
Other: 4th generation family-owned