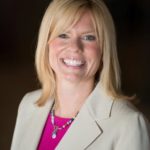 Frustrations are prime opportunities for improvement. At least, that's how Shawn Erickson at C.J. Erickson sees it. She enjoys identifying pain points and finding ways to remedy them. The frustration transforms into fun when that resolution is uncovered—it's like solving a puzzle with creativity and collaboration.
Collecting time used to be a pain point. Paper timesheets were faxed in or submitted as photos. Timesheets were passed through multiple touchpoints. C.J. Erickson implemented Syscon's Field Integrated Time System in May 2017. The streamlined and controlled time collection takes less time to process data and has improved accuracy, which saves a lot of time at the project management level.
Fixing these pain points with her team makes her job fun. Shawn attributed the company's success to their focus on people. The average person has been there for 18 years! Focusing on people, not the bottom line, makes a difference.
Fast Facts
Full Name: C.J. Erickson Plumbing, Co.
Location: Alsip, IL
Specialty: Plumbing
Founded: 1906
Professional Affiliations: Construction Contractors Alliance, Plumbing-Heating-Cooling Contractors National Association, Plumbing Contractors Association of Chicago, Construction Financial Management Association of Chicago
Other: 4th generation family-owned