2021-04-22 Day 42
A very brisk morning to start the day!
Today we started riding with the temperature in the 40's. We have a limited amount of clothes because of baggage limitations and everything we have must follow us from place to place. So the riders have to get inventive to stay warm. Here, Beth is dealing with her cold toes in a creative way as we prepare for the day's ride.
We are in Mississippi now, and we are on back roads almost the entire route today. Some really pretty landscape.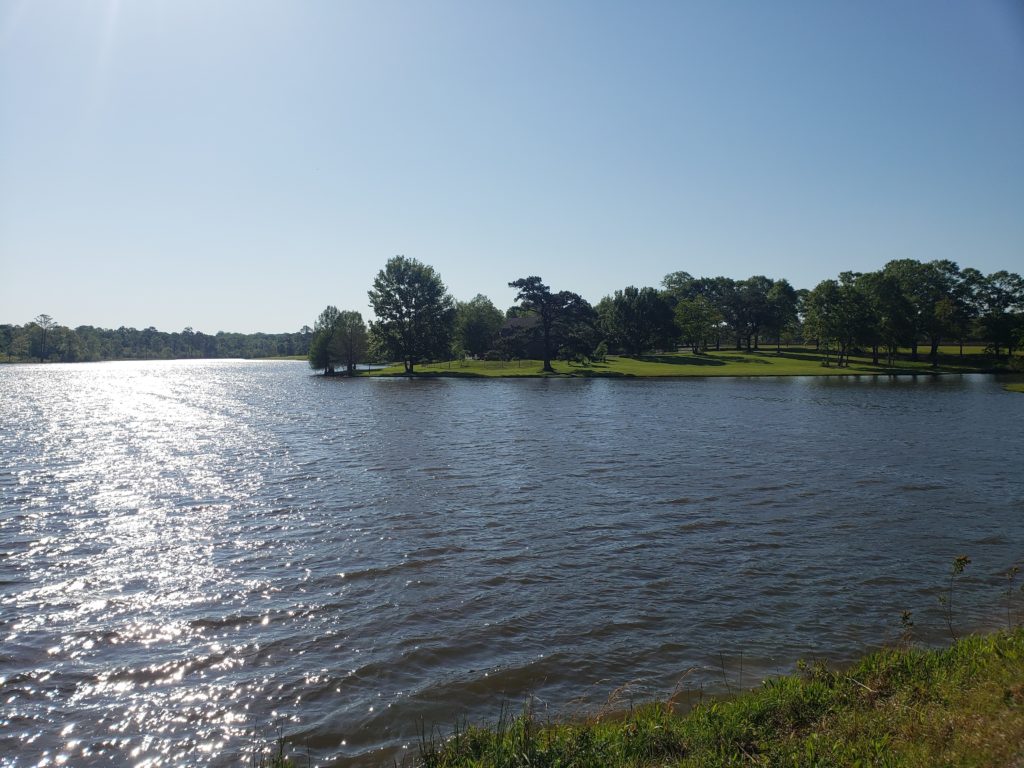 It was a relaxed and enjoyable day with low drama back roads and ending in a motel for the night – a special treat.
We had dinner, our riders meeting, and went to bed. The rider meetings are mandatory and typically held after dinner. It is where we talk about the logistics of the next day. Somewhat dry material, but it is missed at the rider's peril! Here is a snippet from tonight's meeting.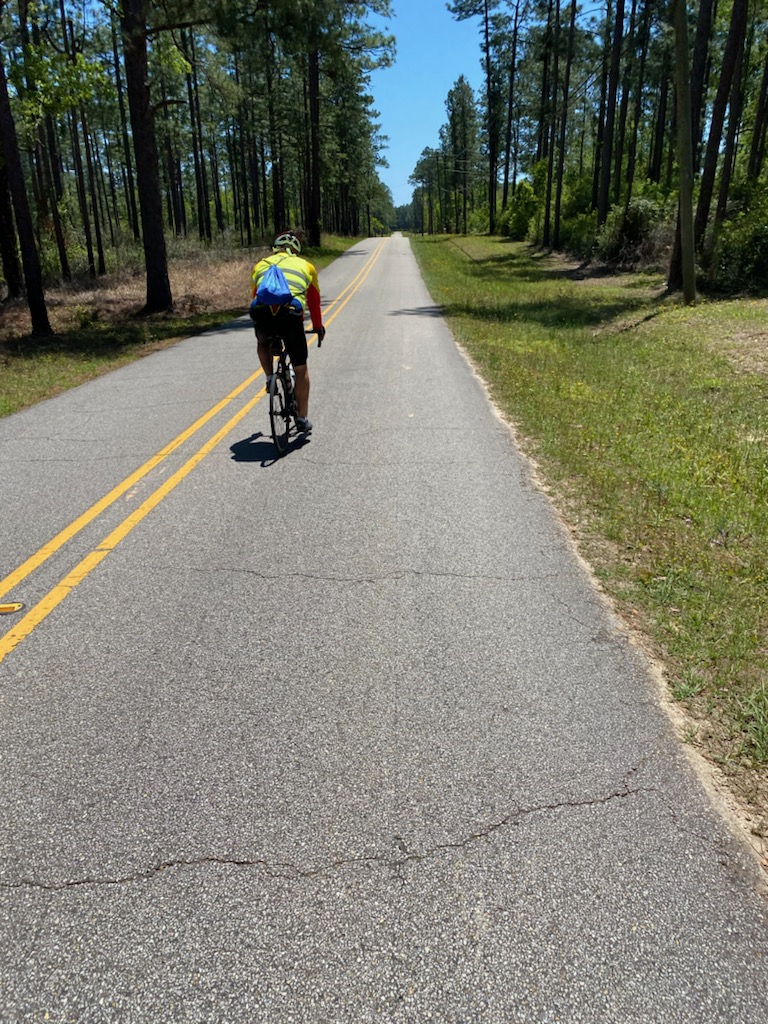 Total Mileage To Date:  2,281