Posisi kepala kita wajib diupayakan pada posisi yang menjajaki ceruk tulang balik yang tercipta dari pungggung yang membengkok. Pemikiran pula wajib senantiasa ditunjukan ke jalan yang agen sbobet terletak di depan kita serta fokuskan diri pada jalan. Tetapi tidak lalu berarti kepala wajib kaku sebab tulang leher butuh diusahakan buat senantiasa tenang.
Posisi punggung pula berarti buat terbuat setimpal dengan kecekatan yang kita ambil. Tidak cuma itu, posisi punggung pula butuh setimpal dengan arah yang kita lalui. Dikala tanjakan ataupun agen bola dalam kecekatan besar, yakinkan buat punggung dalam posisi menunduk, sedangkan kala dikala pada arah menyusut, punggung dapat ditegakkan kembali sebab ini lebih bagus.
Teknologi sudah mempengaruhi warga serta sekelilingnya dalam banyak metode. Di banyak golongan warga, teknologi sudah menolong bandar togel terpercaya membenarkan ekonomi( tercantum ekonomi garis besar era saat ini) serta sudah membolehkan bertambahnya kaumsenggang. Banyak cara teknologi menciptakan produk sambilan yang bukan dikehendaki, yang diucap pencemar, serta menghabiskan pangkal energi alam, mudarat, serta mengganggu Dunia serta lingkungannya.
2021-04-22 Day 42
A very brisk morning to start the day!
Today we started riding with the temperature in the 40's. We have a limited amount of clothes because of baggage limitations and everything we have must follow us from place to place. So the riders have to get inventive to stay warm. Here, Beth is dealing with her cold toes in a creative way as we prepare for the day's ride.
We are in Mississippi now, and we are on back roads almost the entire route today. Some really pretty landscape.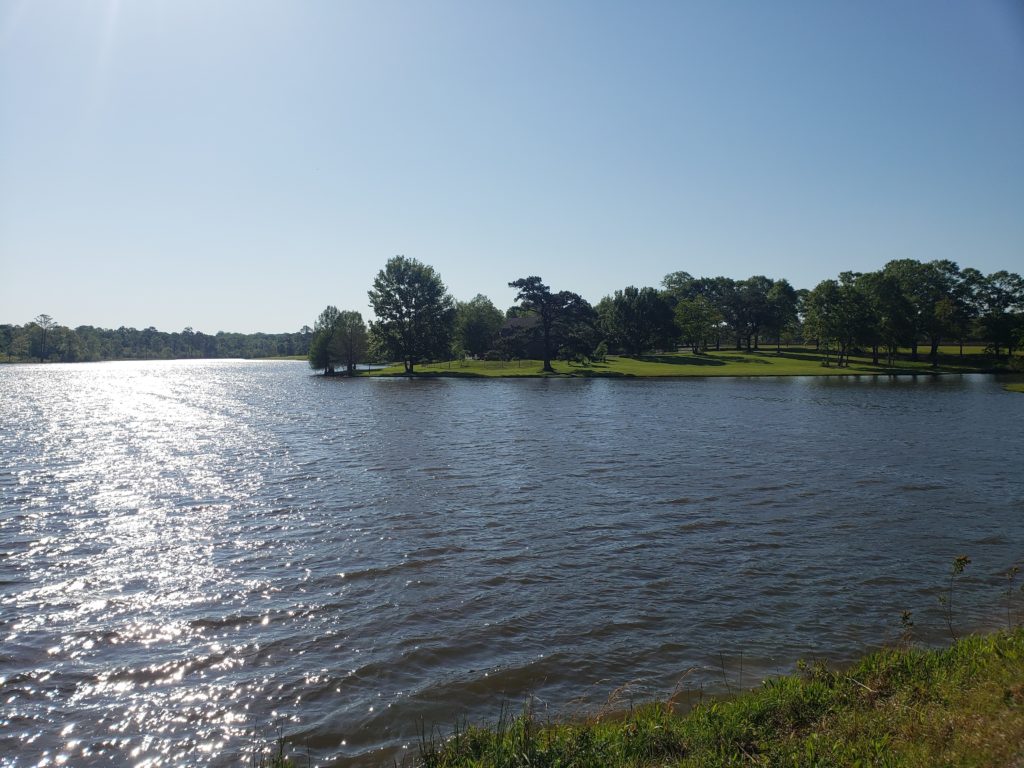 It was a relaxed and enjoyable day with low drama back roads and ending in a motel for the night – a special treat.
We had dinner, our riders meeting, and went to bed. The rider meetings are mandatory and typically held after dinner. It is where we talk about the logistics of the next day. Somewhat dry material, but it is missed at the rider's peril! Here is a snippet from tonight's meeting.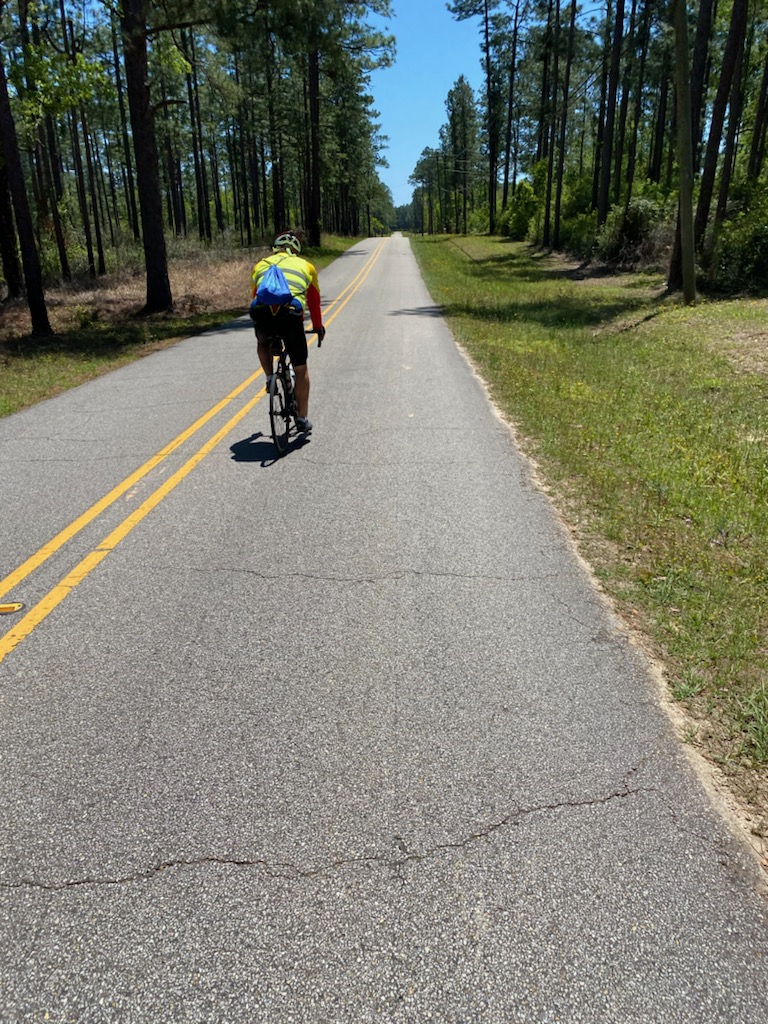 Total Mileage To Date:  2,281