2021-04-22 Day 22
Rest Day!
We stayed in Marathon, Texas an extra day for a rest day. There was an excursion to Big Bend National Park, but I chose to stay back and just have a quiet day, as did several of the other riders.   
From my understanding, the owner of the RV park where we stayed is a bit eccentric. This observation is definitely supported by the sign below in his yard.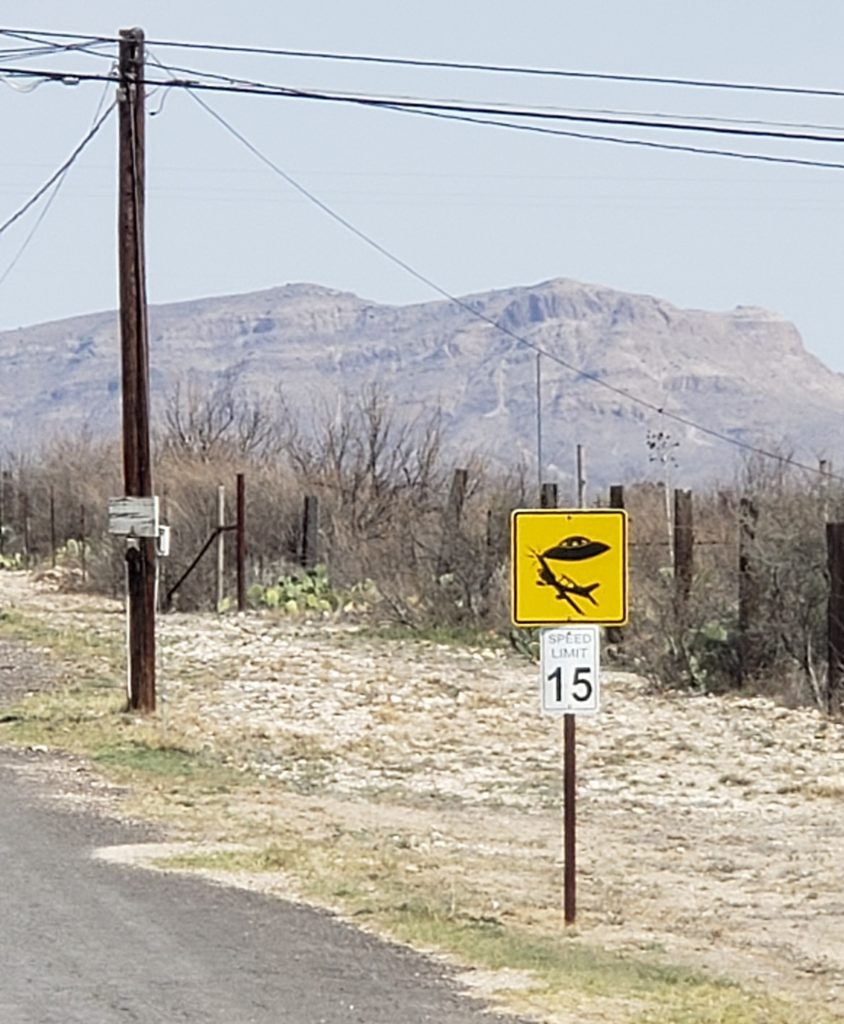 Primarily, this was a day to do nothing and recover from a hard week with long miles and constant wind.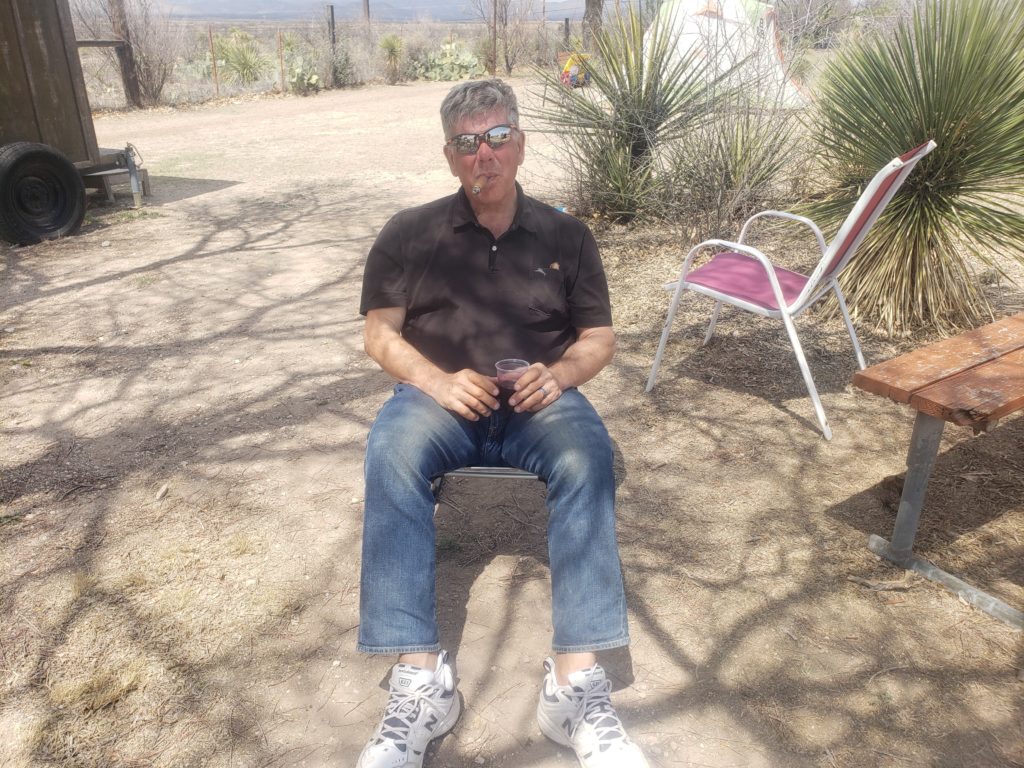 Some weather was moving in with forecast of storms coming through during the night.  It made for some spectacular skies.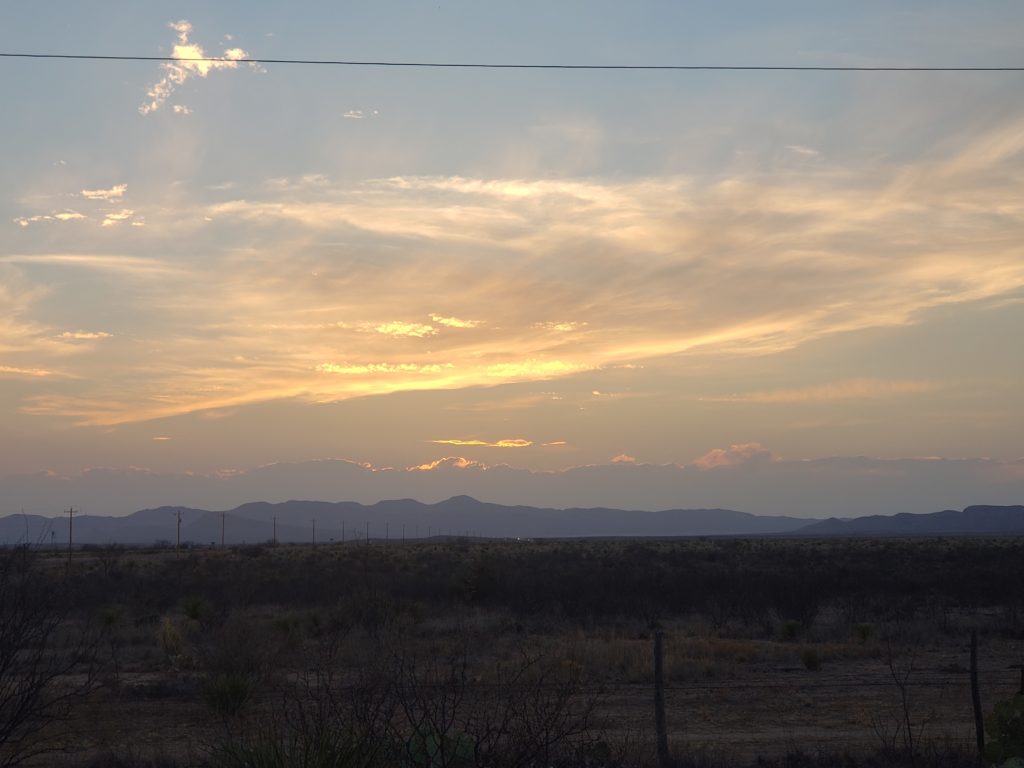 A quiet day.