2021-04-21 Day 41
Leaving Louisiana and crossing into Mississippi.
We had a very nice facility to stay in last night.
The big event today is that we are going to cross into Mississippi from Louisiana. The boundary is designated by the "Pearl River." But we didn't get to do that until we first had to fix a flat.
Flats on the road are a fact of life. I currently hold the record for this tour with 13 flats so far. If they happen on the road, we are all prepared to change them, but that doesn't mean we like to do it.  
But, after all the flats are fixed and we put some miles behind us, we did cross into Mississippi.
We like taking our pictures under the "Welcome To" state signs as a milestone moment. But the sign as we directly passed into Mississippi was rather "ho-hum."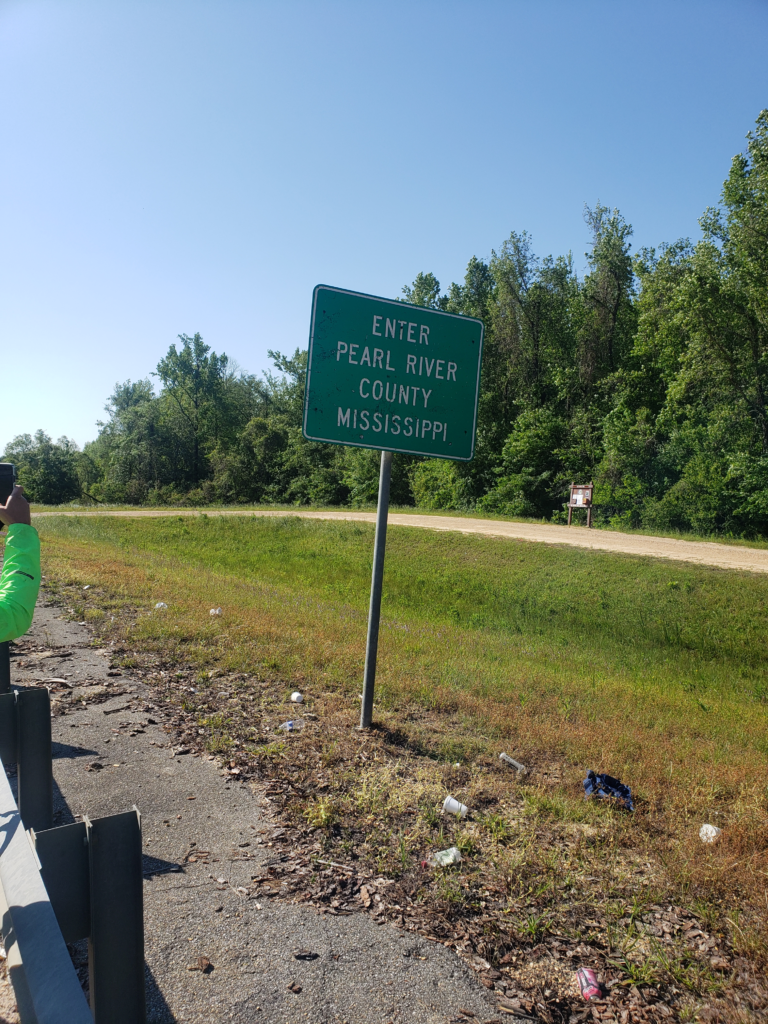 Fortunately, about 3 miles further down the road was the "real" sign!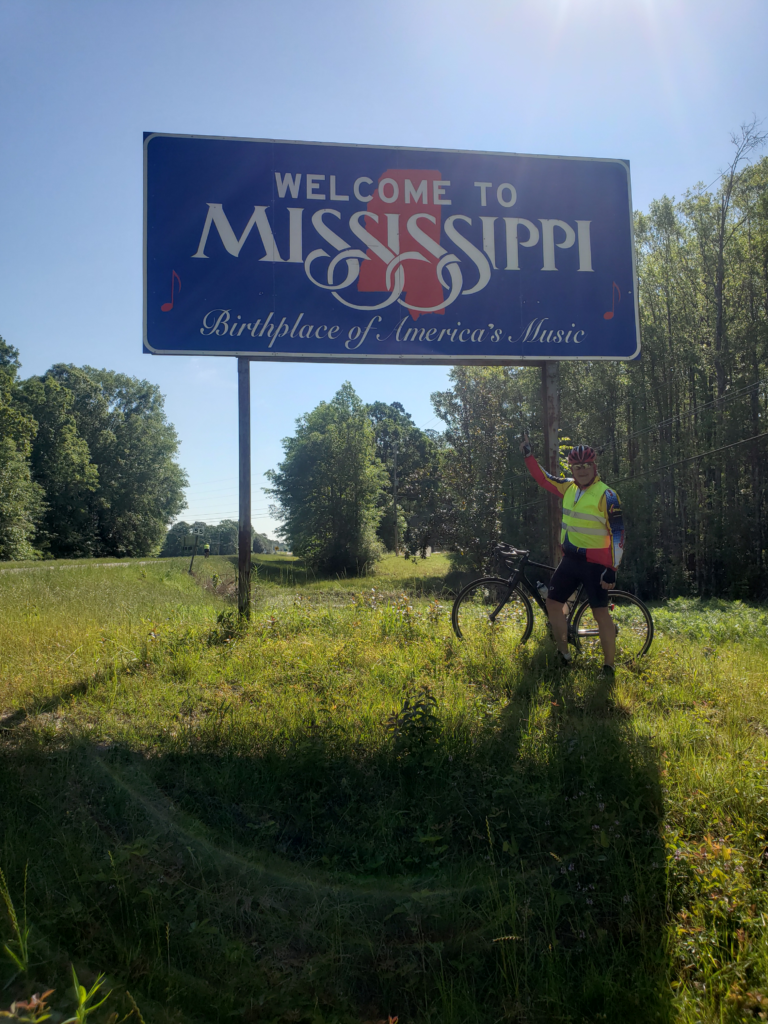 Then – we start putting in the mileage through the great state of Mississippi.
Once we hit Poplarville, we had some lunch and got treated to some local flavor before reaching our camp site on the outskirts of town.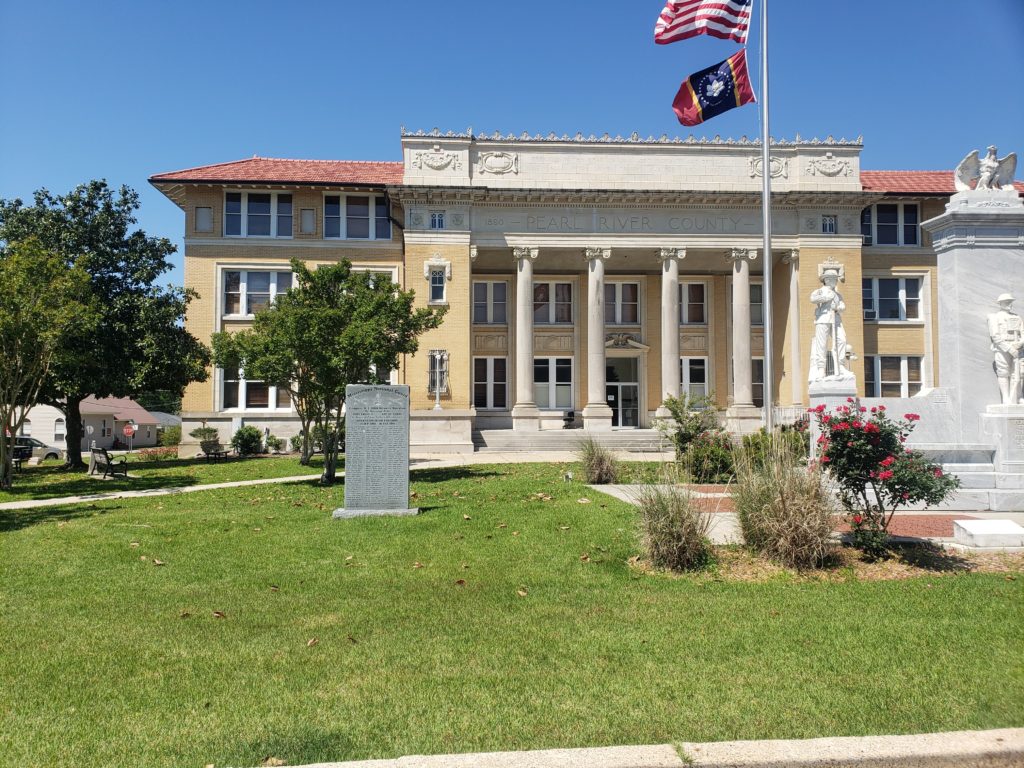 Tonight's stay is in a nice little RV Park that even had an outdoor, drive-in style, movie screen. We watched Kevin Costner in "American Flyer." Of course.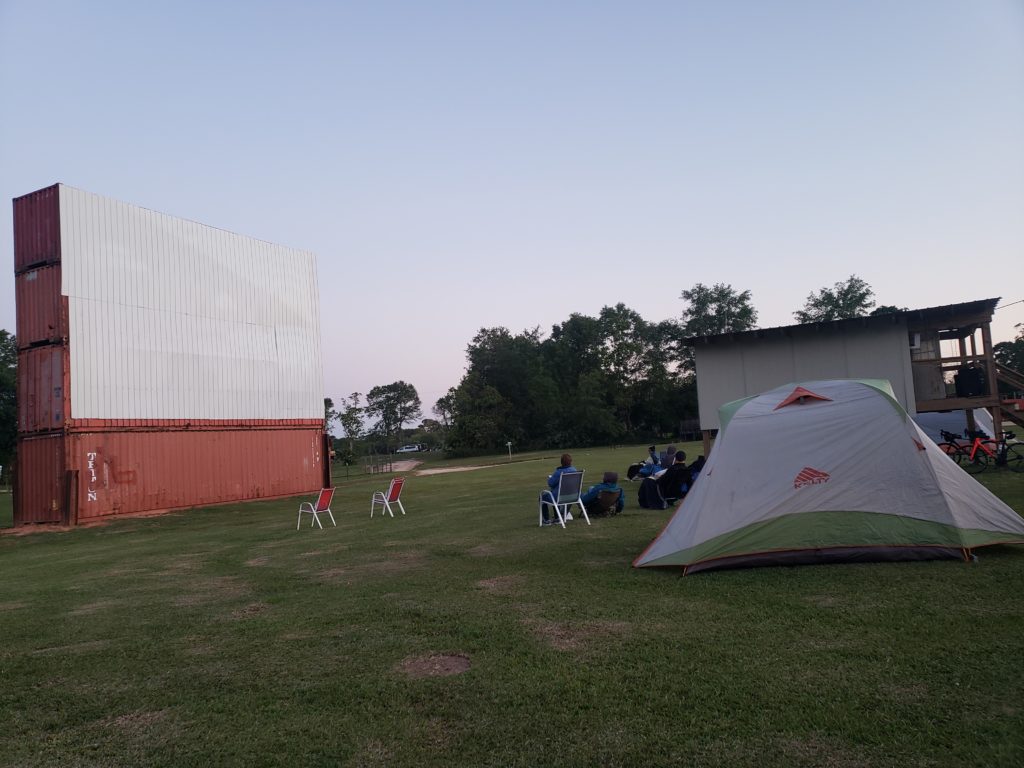 The end of a long day. Ahhhh …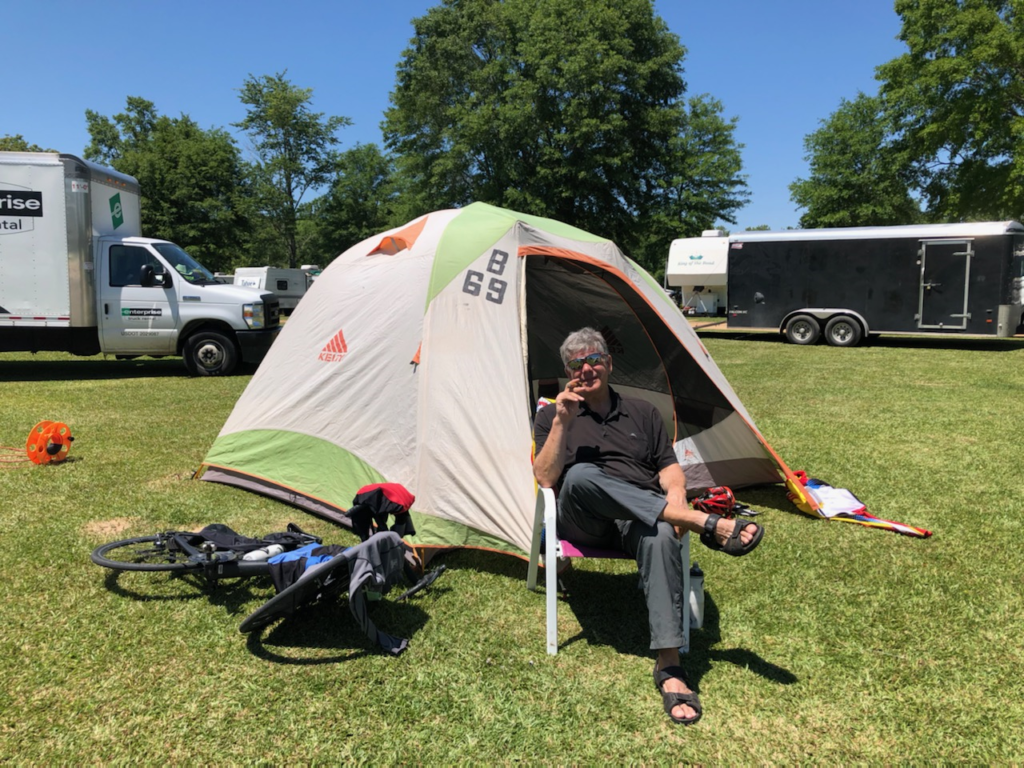 Total Mileage to Date: 2,213