Posisi kepala kita wajib diupayakan pada posisi yang menjajaki ceruk tulang balik yang tercipta dari pungggung yang membengkok. Pemikiran pula wajib senantiasa ditunjukan ke jalan yang agen sbobet terletak di depan kita serta fokuskan diri pada jalan. Tetapi tidak lalu berarti kepala wajib kaku sebab tulang leher butuh diusahakan buat senantiasa tenang.
Posisi punggung pula berarti buat terbuat setimpal dengan kecekatan yang kita ambil. Tidak cuma itu, posisi punggung pula butuh setimpal dengan arah yang kita lalui. Dikala tanjakan ataupun agen bola dalam kecekatan besar, yakinkan buat punggung dalam posisi menunduk, sedangkan kala dikala pada arah menyusut, punggung dapat ditegakkan kembali sebab ini lebih bagus.
Teknologi sudah mempengaruhi warga serta sekelilingnya dalam banyak metode. Di banyak golongan warga, teknologi sudah menolong bandar togel terpercaya membenarkan ekonomi( tercantum ekonomi garis besar era saat ini) serta sudah membolehkan bertambahnya kaumsenggang. Banyak cara teknologi menciptakan produk sambilan yang bukan dikehendaki, yang diucap pencemar, serta menghabiskan pangkal energi alam, mudarat, serta mengganggu Dunia serta lingkungannya.
2021-04-11 Day 31
Injury!  
Another beautiful day for riding. We exited the Lockhart campsite largely as a group, which makes for a neat video.
When I see these pictures in retrospect, they really capture the feeling of the roads going on forever.  
44 miles into the ride – which was scheduled for 62 miles – I started to experience some serious discomfort riding. I had to stop and request a ride to the nearest Urgent Care location. Fortunately, even though it was a Sunday afternoon, Barb from Timberline Adventures found a place and sent me on my way.   
An hour or two later, I had antibiotics and instructions to stay off the bike for the next three days. Bummer! The silver lining in this news was only that one of the forced three days of rest was actually a rest day for the entire team. So, at worst, I should only miss two days of riding.
I found a hotel near where we would start riding again on the third day and checked in so I didn't have to camp three days in different locations while trying to rest. Shortly after I checked in, one of the other riders, John Schafer, showed up at the same day and checked in the same hotel to keep me company. It was very welcome! I also got many supportive texts from the other riders as news went out that I was going to be off for a couple of days.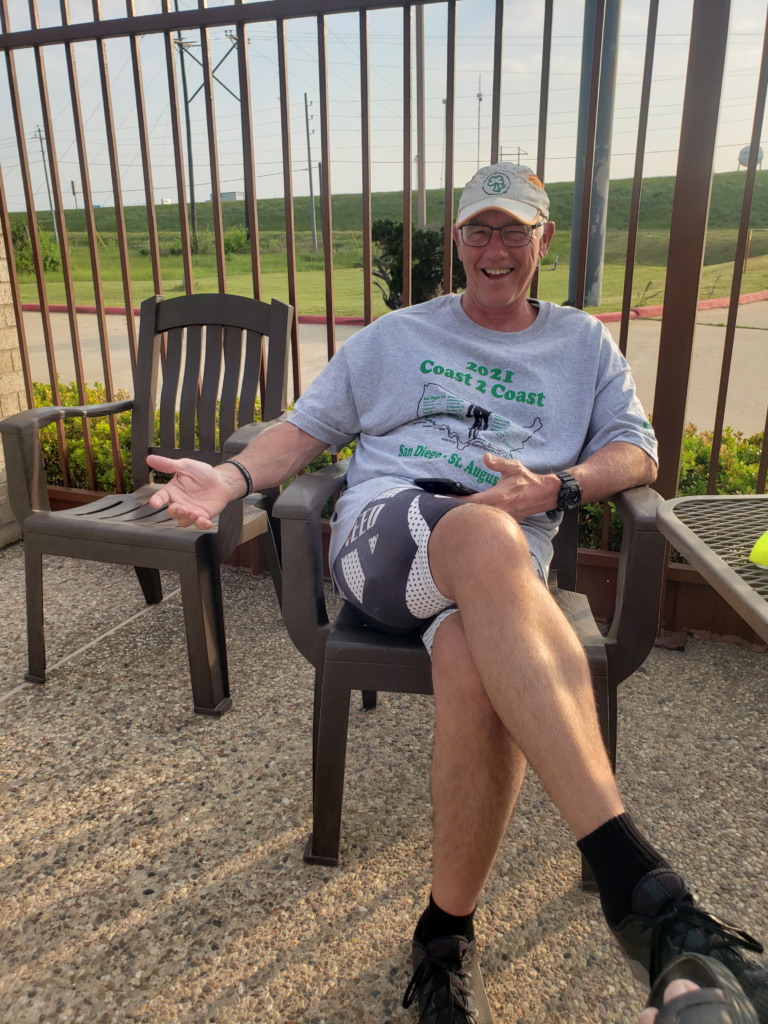 Today's Ride Statistics
Target ride was 62.3 miles.