Posisi kepala kita wajib diupayakan pada posisi yang menjajaki ceruk tulang balik yang tercipta dari pungggung yang membengkok. Pemikiran pula wajib senantiasa ditunjukan ke jalan yang agen sbobet terletak di depan kita serta fokuskan diri pada jalan. Tetapi tidak lalu berarti kepala wajib kaku sebab tulang leher butuh diusahakan buat senantiasa tenang.
Posisi punggung pula berarti buat terbuat setimpal dengan kecekatan yang kita ambil. Tidak cuma itu, posisi punggung pula butuh setimpal dengan arah yang kita lalui. Dikala tanjakan ataupun agen bola dalam kecekatan besar, yakinkan buat punggung dalam posisi menunduk, sedangkan kala dikala pada arah menyusut, punggung dapat ditegakkan kembali sebab ini lebih bagus.
Teknologi sudah mempengaruhi warga serta sekelilingnya dalam banyak metode. Di banyak golongan warga, teknologi sudah menolong bandar togel terpercaya membenarkan ekonomi( tercantum ekonomi garis besar era saat ini) serta sudah membolehkan bertambahnya kaumsenggang. Banyak cara teknologi menciptakan produk sambilan yang bukan dikehendaki, yang diucap pencemar, serta menghabiskan pangkal energi alam, mudarat, serta mengganggu Dunia serta lingkungannya.
2021-04-10 Day 30
Long-horn cattle. Third day of Texas Hill Country.
For the first time, we saw some true "Long-horn" cattle. Quite the magnificent animal. (Spoiler alert – a couple days further into the blog are some really fun videos of these long horns.)
We passed through a really thriving town called Kyle. It was our lunch stop for the day. Most days, if there is an option to do so, we, or rather the tour organizers – Timberline Adventures, find us a really neat local place to eat.  Today was the "Texas Pie Co." in Kyle. I had the Snicker-Doodle pie, but the consensus at the riders meeting this evening was that the Chocolate Pecan was the best pie there! 
Toward the end of the ride, the hills started to flatten out a bit and it was clear we were starting to leave traditional Texas Hill Country.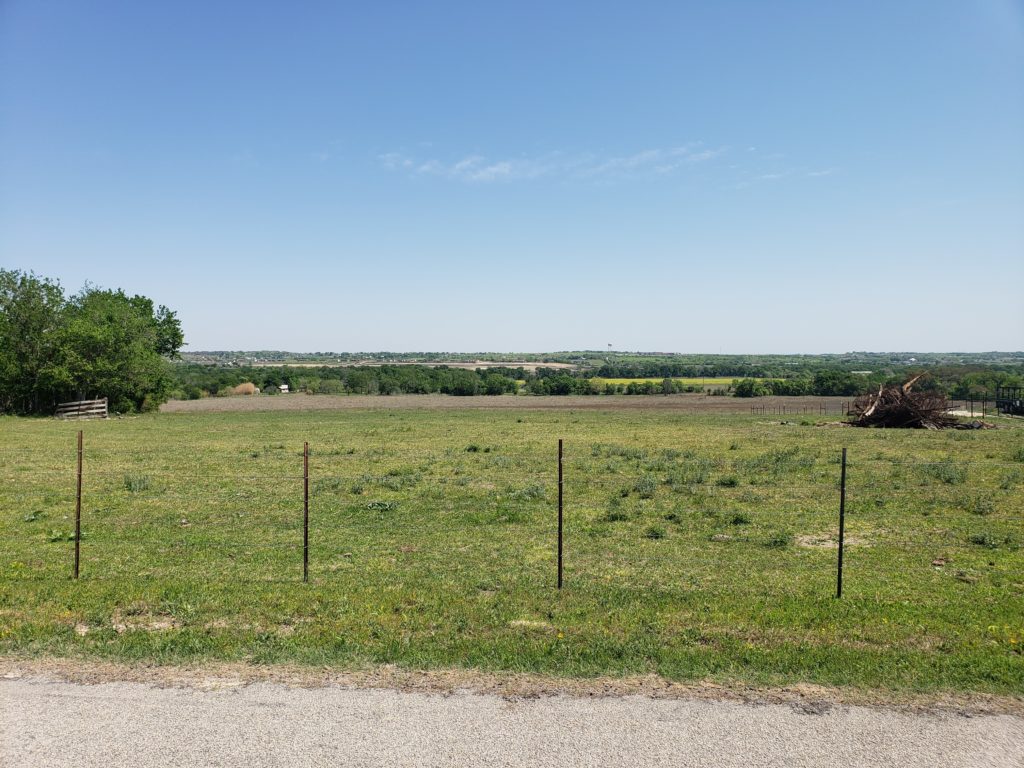 We ended in Lockhart, TX and a tiny RV Park that was being renovated by new owners. We gathered under a 400+ year old Oak tree for the evening.
Today's Ride Statistics: