Posisi kepala kita wajib diupayakan pada posisi yang menjajaki ceruk tulang balik yang tercipta dari pungggung yang membengkok. Pemikiran pula wajib senantiasa ditunjukan ke jalan yang agen sbobet terletak di depan kita serta fokuskan diri pada jalan. Tetapi tidak lalu berarti kepala wajib kaku sebab tulang leher butuh diusahakan buat senantiasa tenang.
Posisi punggung pula berarti buat terbuat setimpal dengan kecekatan yang kita ambil. Tidak cuma itu, posisi punggung pula butuh setimpal dengan arah yang kita lalui. Dikala tanjakan ataupun agen bola dalam kecekatan besar, yakinkan buat punggung dalam posisi menunduk, sedangkan kala dikala pada arah menyusut, punggung dapat ditegakkan kembali sebab ini lebih bagus.
Teknologi sudah mempengaruhi warga serta sekelilingnya dalam banyak metode. Di banyak golongan warga, teknologi sudah menolong bandar togel terpercaya membenarkan ekonomi( tercantum ekonomi garis besar era saat ini) serta sudah membolehkan bertambahnya kaumsenggang. Banyak cara teknologi menciptakan produk sambilan yang bukan dikehendaki, yang diucap pencemar, serta menghabiskan pangkal energi alam, mudarat, serta mengganggu Dunia serta lingkungannya.
2021-04-08 Day 28
Fun hills, hills, and more hills – AND – crossing the halfway point!
No, really – it was fun. Most of the riders agreed.
Today we entered the Hill Country of Texas. The change from the monotonous desert landscape was stark and welcome. We saw green, we say ground fog (read "humidity"), and we saw live animals rather than an occasional animal carcass in or next to the road.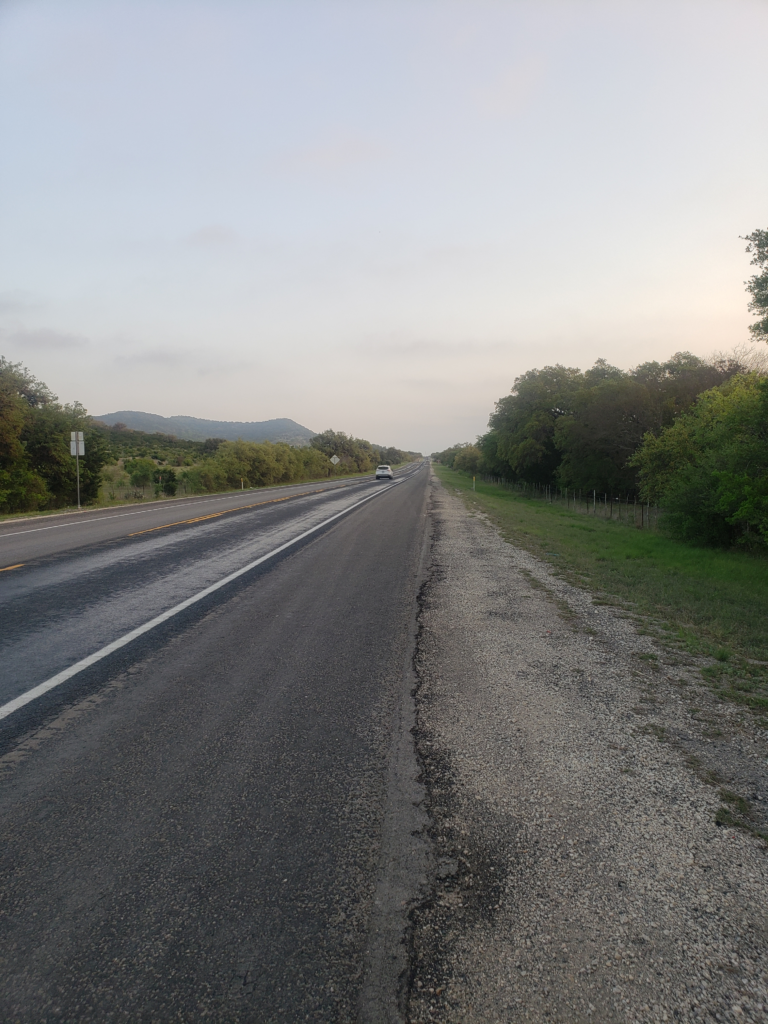 Many ranches through this area as well.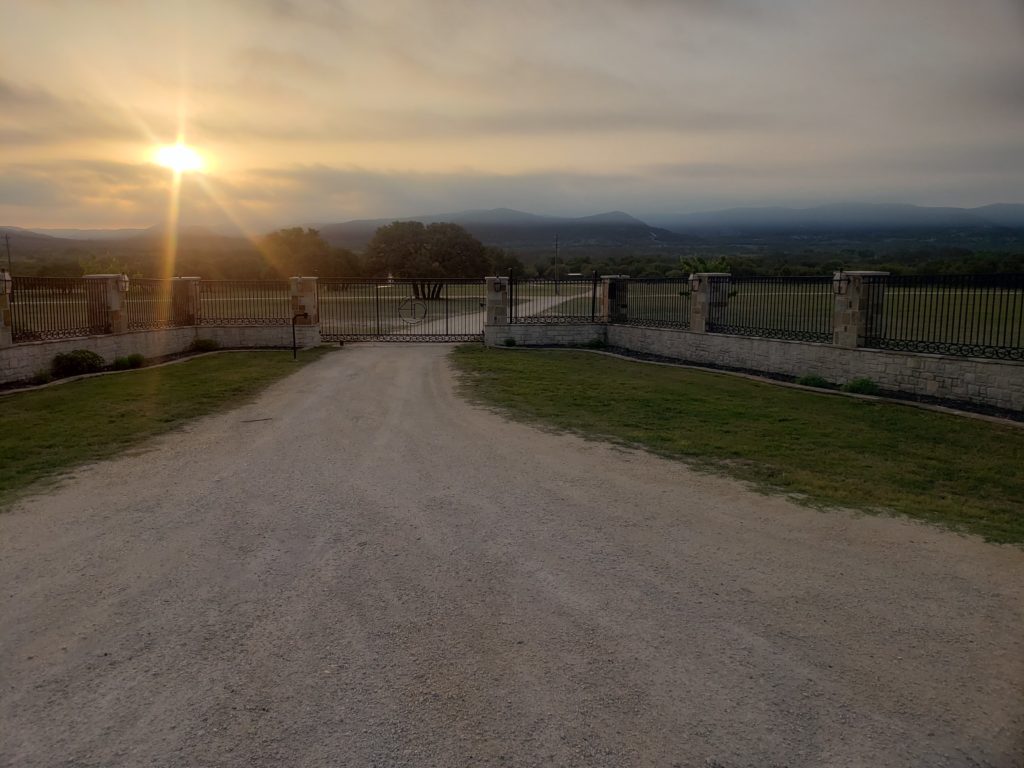 So, you might ask if you are not a bike rider – how can hills be fun? In this case, the hills were "rollers,"  that is – not too long, not too steep – just up and down as you headed down the road. A fun strategy for these hills is to start down the back-side of a hill and get moving as fast as you can, then use the momentum to climb most, if not all of the next hill. When it works, it is exhilarating.
But there are also the hills that are not rollers and take a bit more work to climb.
And here it is at the top of the hill.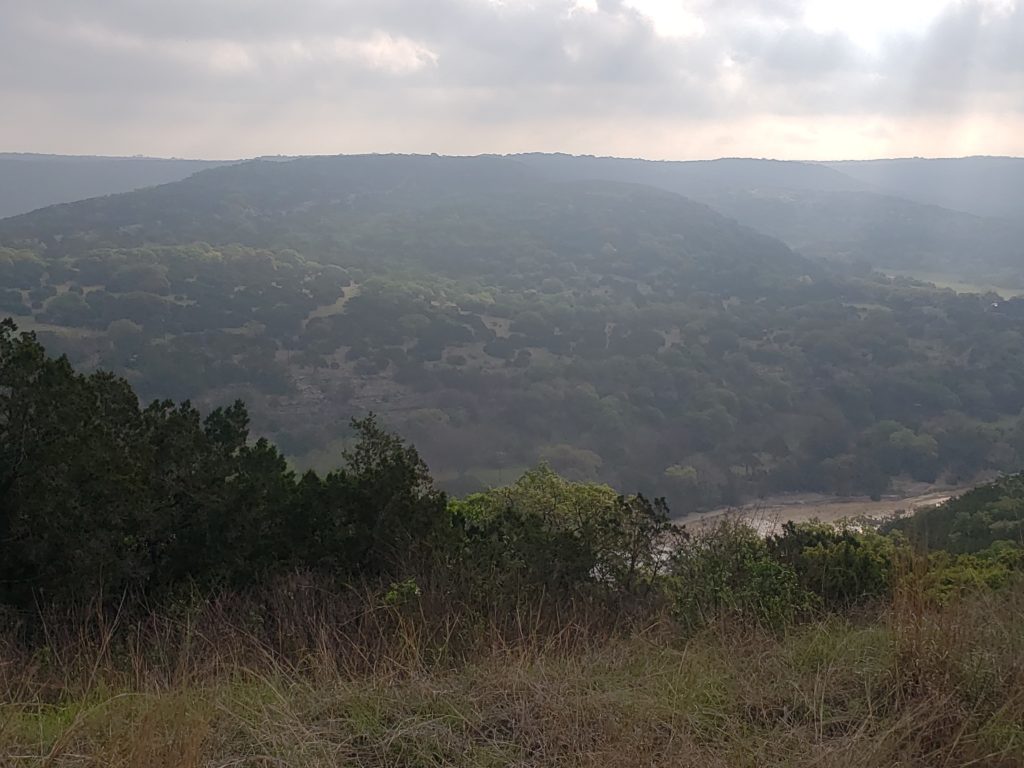 HALFWAY!
Traditionally, a landmark called "The Boot Fence" marks the half-way point of our journey. Sometimes the exact point will vary by a few miles based on the routes for the particular year.  
Finally, we ended the ride into Kerrville with a stop at an excellent bike shop and a few miles on very nice bike paths leading to the campground.   All-in-all, a really good day!
Today's Ride Statistics: