2021-04-01 Day 21
WIND! Day 2!
We thought yesterday was tough. Today was tougher. While we had some respite from the wind along the route yesterday, there was none of that today.
And – we started out with a jolt. The owner of Timberline Adventures running the tour is Barb. This morning, she came out of her tent in a complete fluster with news that there was a major truck accident along our route and that we were going to have to divert. The diversion added another 20+ miles to the ride and another 1,000 feet of climbing.
There was no time to re-program our navigation app on our phones, but they had marked the new route on the pavement with the pink arrows that are used to provide turn directions in case all else fails. After yesterday, the thought of another difficult 70+ mile route created groans around the camp. It wasn't panic that settled over the riders, but a resigned acceptance of a bad situation.
We followed the pink arrows out of camp until we came to: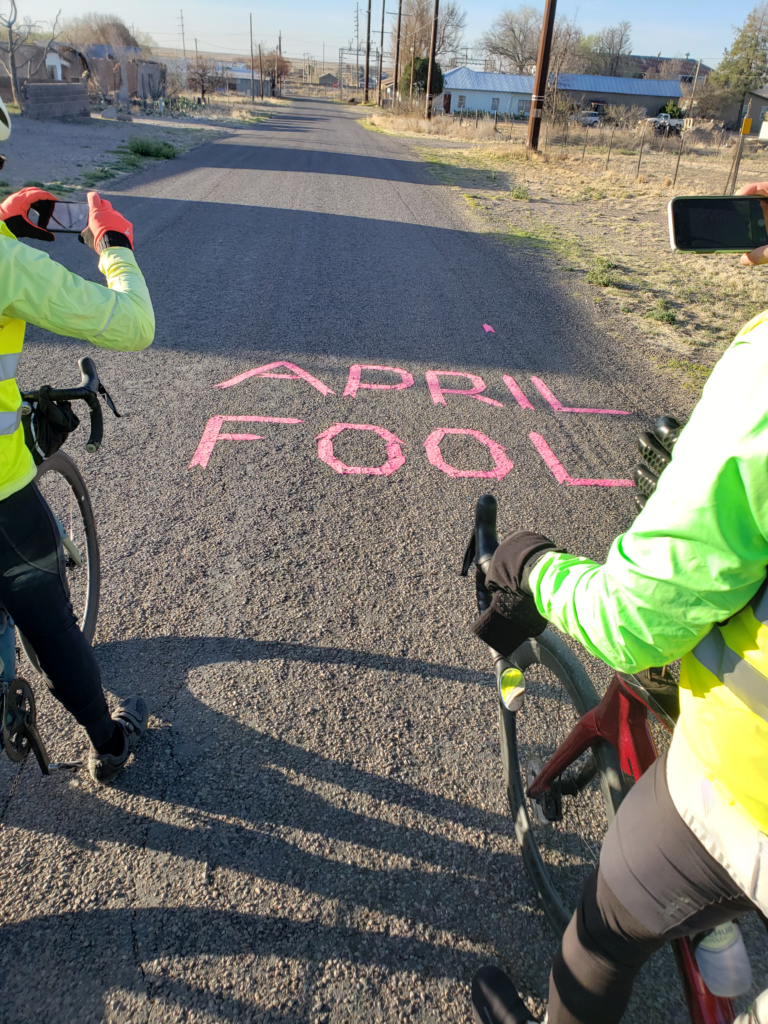 We all had been played, and played well!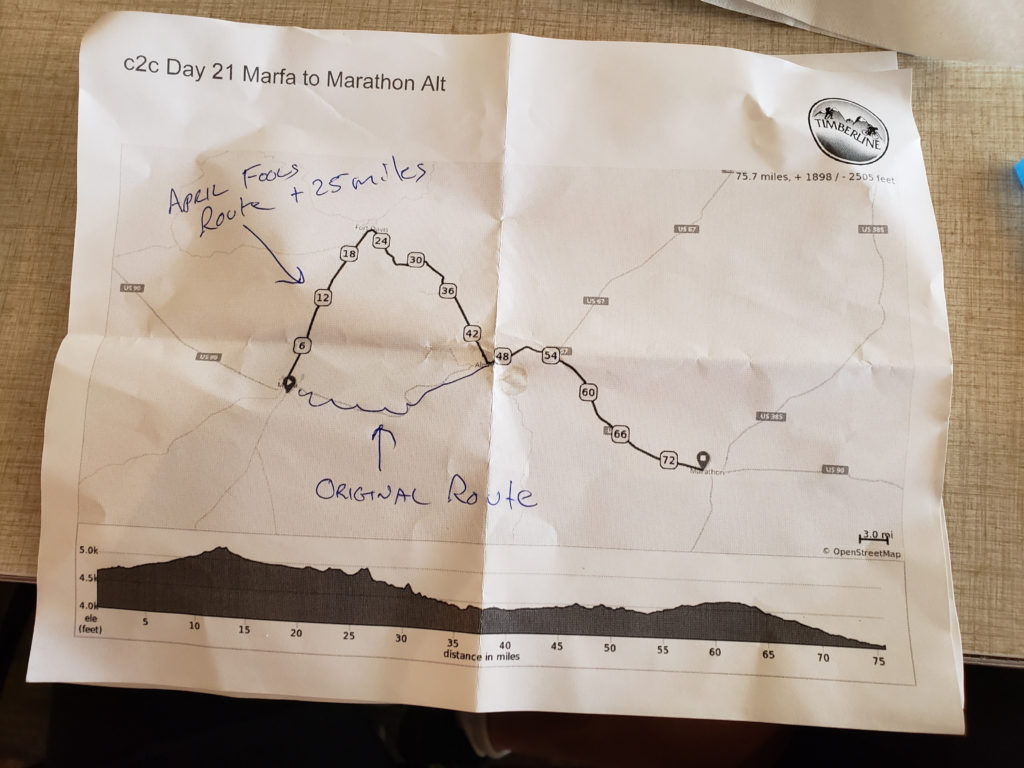 One of the guys, John Schafer, one-upped Barb, though. When he arrived in camp at the end of the day, he convinced Barb that he had actually done the additional 25 miles and was exhausted and angry because it was a stupid joke. He stormed off and threw her completely off balance. He didn't admit he rode the original route until the next morning. Very neat!
If yesterday's wind was bad, it was just as bad today – but more of it! Constant wind in our faces grinding out a few miles per hour was most of the day. There was the usual beautiful vista, but I was too tired to care.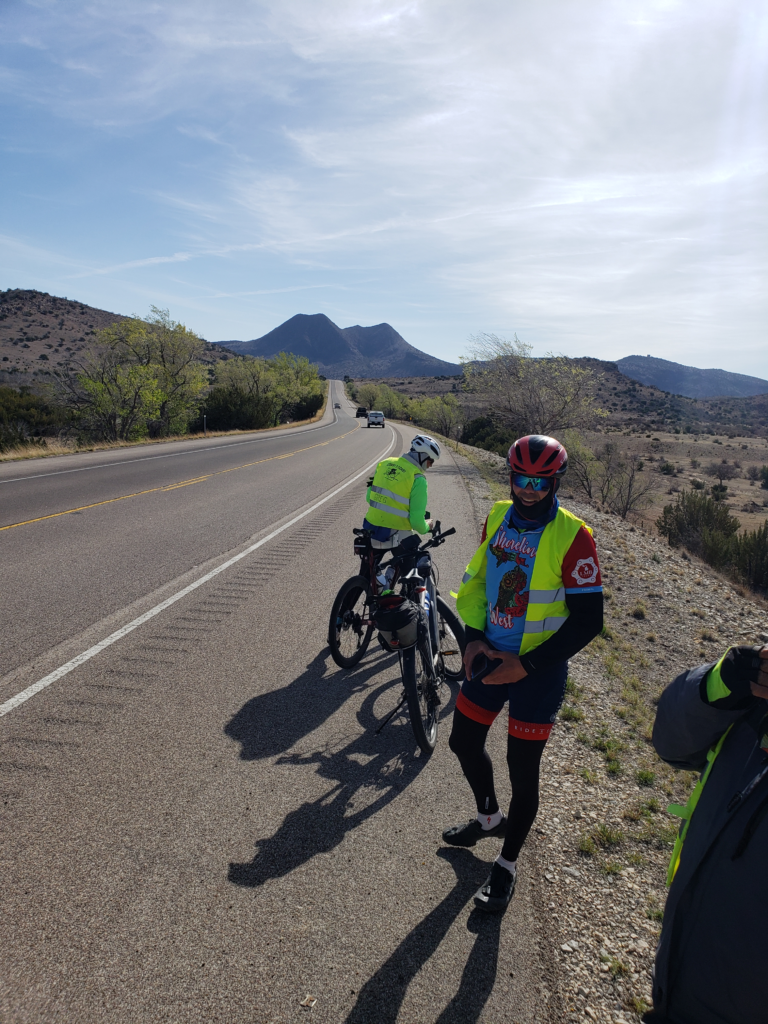 One bright spot was our stop in Alpine where "Judy's Bread and Breakfast" served a mean cinnamon roll. Apparently the tour has been stopping here every year and look forward to this particular moment in the ride. The rolls lived up to their reputation as far as I was concerned.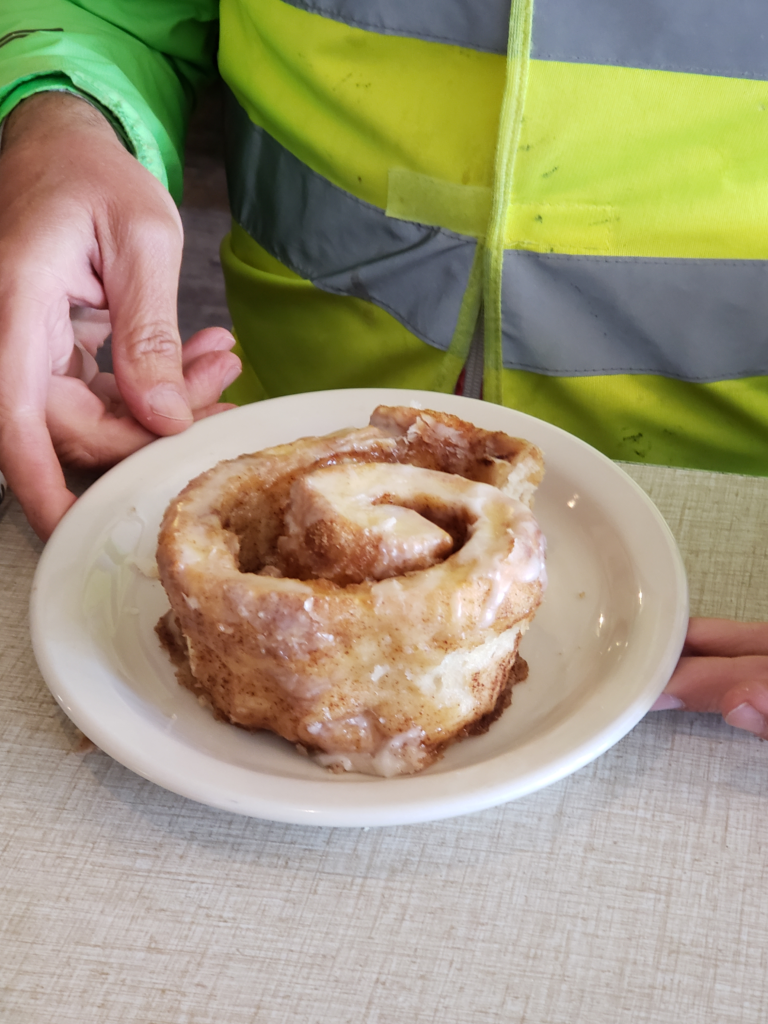 Another 5 hour day for only 57 miles. My butt is sore, sore, sore!