2021-03-28 Day 17
A good day, but a hard day.
A long ride of 73 miles from Columbus, NM to El Paso, TX. It was very brisk when we started out at 7:30 in the morning. Somewhere in the mid- 30-degree range. I personally had on two pairs of biking shorts, two layers of cold gear shirts, a jersey, a sweater jersey, and riding jacket, long fingered gloves, and a full-head hat/face mask – and I was still cold when we started.
As the ride progressed, the temperature climbed, as did the effort – and I shed clothes as I needed to. Thank goodness for layers!  In general, I've found it to be tricky to dress right for the upcoming days weather. But I am getting better at it. It is something I don't really have to do when I do training rides at home of duration 90 to 150 minutes long. Here were often ride for 4 to 6 hours and it is encompasses a much greater range of temperatures.
The vast majority (90% or better?) of the ride was directly into a stiff head-wind. Several of us worked together in a pace line to make the ride easier, but it was still pretty brutal.
Not much variation in the landscape until we had ridden about 60 miles and were approaching El Paso. Most of it looked like this: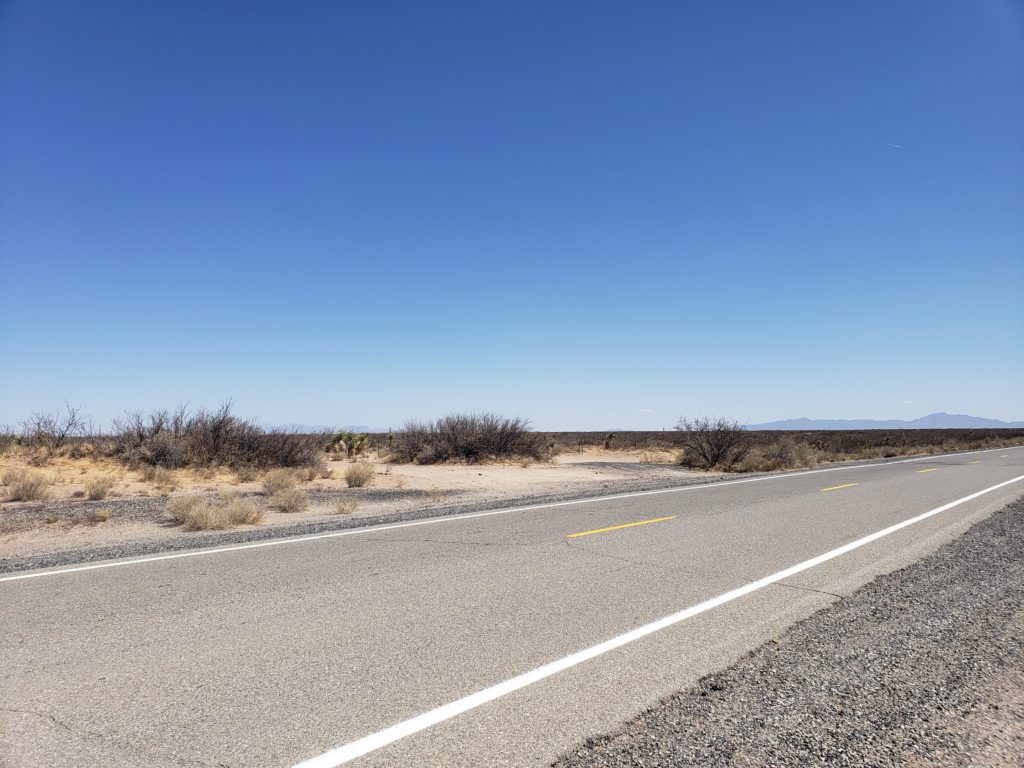 We have a stuffed mascot for the group – a road runner called Rosie.  She was riding with "DC" Al today.  Look carefully and you will see Rosie sticking up out of the rack on Al's bike.
One of the sights I enjoy seeing throughout the ride is the extremely long freight trains along the route.
And, finally, after reaching our destination, fellowship with all the riders and staff during dinner. Every person you see in this next video has an adventurous spirit and an amazing story to tell.