Posisi kepala kita wajib diupayakan pada posisi yang menjajaki ceruk tulang balik yang tercipta dari pungggung yang membengkok. Pemikiran pula wajib senantiasa ditunjukan ke jalan yang agen sbobet terletak di depan kita serta fokuskan diri pada jalan. Tetapi tidak lalu berarti kepala wajib kaku sebab tulang leher butuh diusahakan buat senantiasa tenang.
Posisi punggung pula berarti buat terbuat setimpal dengan kecekatan yang kita ambil. Tidak cuma itu, posisi punggung pula butuh setimpal dengan arah yang kita lalui. Dikala tanjakan ataupun agen bola dalam kecekatan besar, yakinkan buat punggung dalam posisi menunduk, sedangkan kala dikala pada arah menyusut, punggung dapat ditegakkan kembali sebab ini lebih bagus.
Teknologi sudah mempengaruhi warga serta sekelilingnya dalam banyak metode. Di banyak golongan warga, teknologi sudah menolong bandar togel terpercaya membenarkan ekonomi( tercantum ekonomi garis besar era saat ini) serta sudah membolehkan bertambahnya kaumsenggang. Banyak cara teknologi menciptakan produk sambilan yang bukan dikehendaki, yang diucap pencemar, serta menghabiskan pangkal energi alam, mudarat, serta mengganggu Dunia serta lingkungannya.
2021-03-26 Day 15
The longest ride so far!
Today's ride was 91 miles and change. Any way you cut it, this is a long ride. Even so, the favorable winds from yesterday continued and for the majority of the ride, we had significant help from the wind.
These are long, long roads with very little along them in terms of communities. Very little. The traffic was limited, and the drivers courteous to the bikers by swinging wide in the driving lanes to give us room. Greg, one of the riders, said it well, "This is what I imagine when I think of riding across the country on a bike."    
I did have two flat tires, within about 20 minutes of each other. That was frustrating, I must admit – but it really was a minor inconvenience. 
This time – when we hit the Continental Divide – it was the 'true' Continental Divide.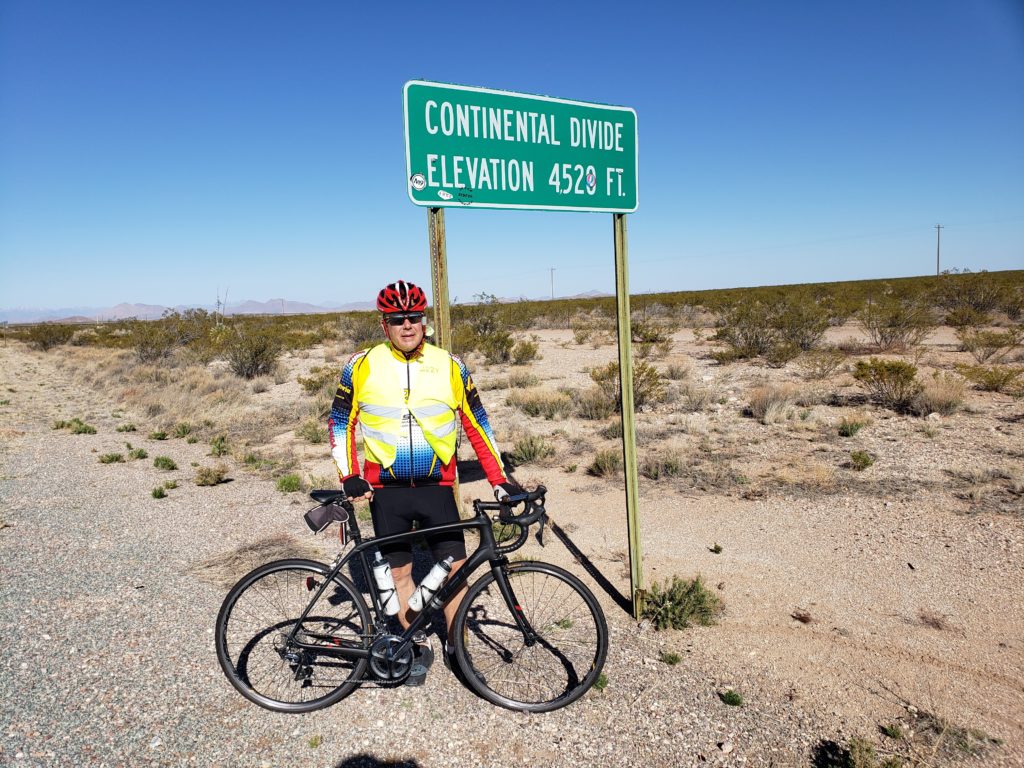 Long, long stretches of open road.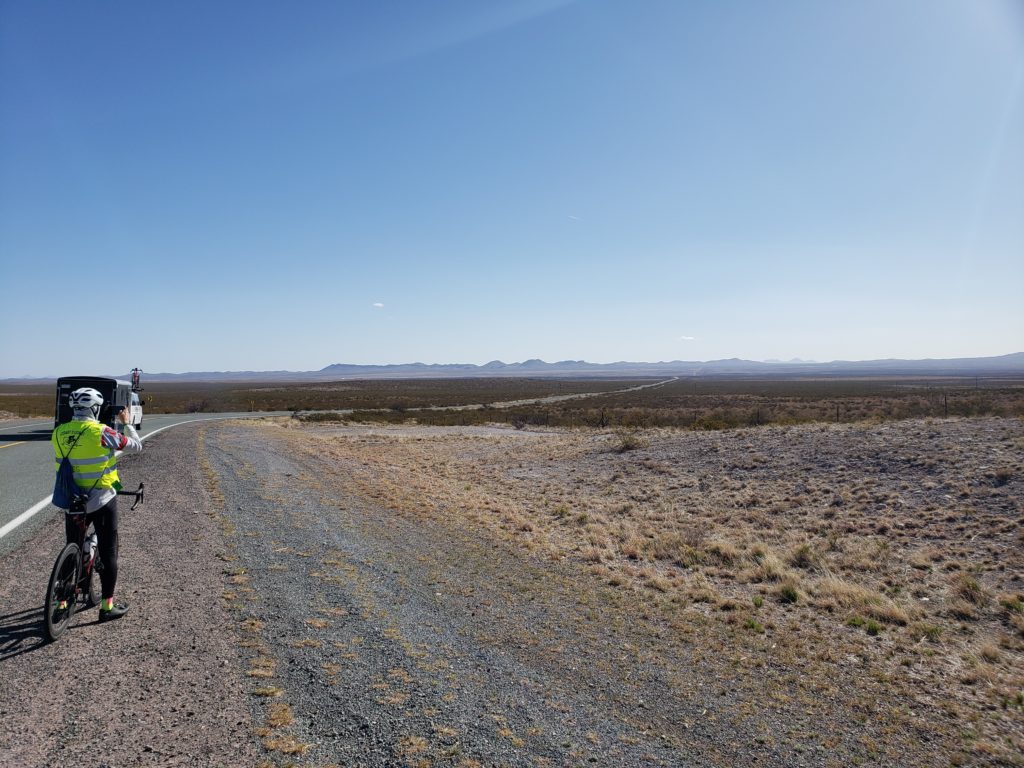 And someone with a sense of humor putting up a McDonald's sign in the middle of nowhere.