Posisi kepala kita wajib diupayakan pada posisi yang menjajaki ceruk tulang balik yang tercipta dari pungggung yang membengkok. Pemikiran pula wajib senantiasa ditunjukan ke jalan yang agen sbobet terletak di depan kita serta fokuskan diri pada jalan. Tetapi tidak lalu berarti kepala wajib kaku sebab tulang leher butuh diusahakan buat senantiasa tenang.
Posisi punggung pula berarti buat terbuat setimpal dengan kecekatan yang kita ambil. Tidak cuma itu, posisi punggung pula butuh setimpal dengan arah yang kita lalui. Dikala tanjakan ataupun agen bola dalam kecekatan besar, yakinkan buat punggung dalam posisi menunduk, sedangkan kala dikala pada arah menyusut, punggung dapat ditegakkan kembali sebab ini lebih bagus.
Teknologi sudah mempengaruhi warga serta sekelilingnya dalam banyak metode. Di banyak golongan warga, teknologi sudah menolong bandar togel terpercaya membenarkan ekonomi( tercantum ekonomi garis besar era saat ini) serta sudah membolehkan bertambahnya kaumsenggang. Banyak cara teknologi menciptakan produk sambilan yang bukan dikehendaki, yang diucap pencemar, serta menghabiskan pangkal energi alam, mudarat, serta mengganggu Dunia serta lingkungannya.
2021-03-25 Day 14
A fast, great ride!
We spent the night in Douglas, AZ at the Gadsden Hotel. It is a beautifully restored historic hotel with a rich history including a visit from the infamous Pancho Villa. But, that was just the start of a good day cycling.
This ride was fast and (relatively) easy featuring a tail-wind that was 10 to 15 mph. There was a variety of landscape and beautiful weather.
There was even a little history along the way as one of our SAG stops was marked by a monument declaring the location of the surrender of Geronimo and the end of Indian Warfare in the United States.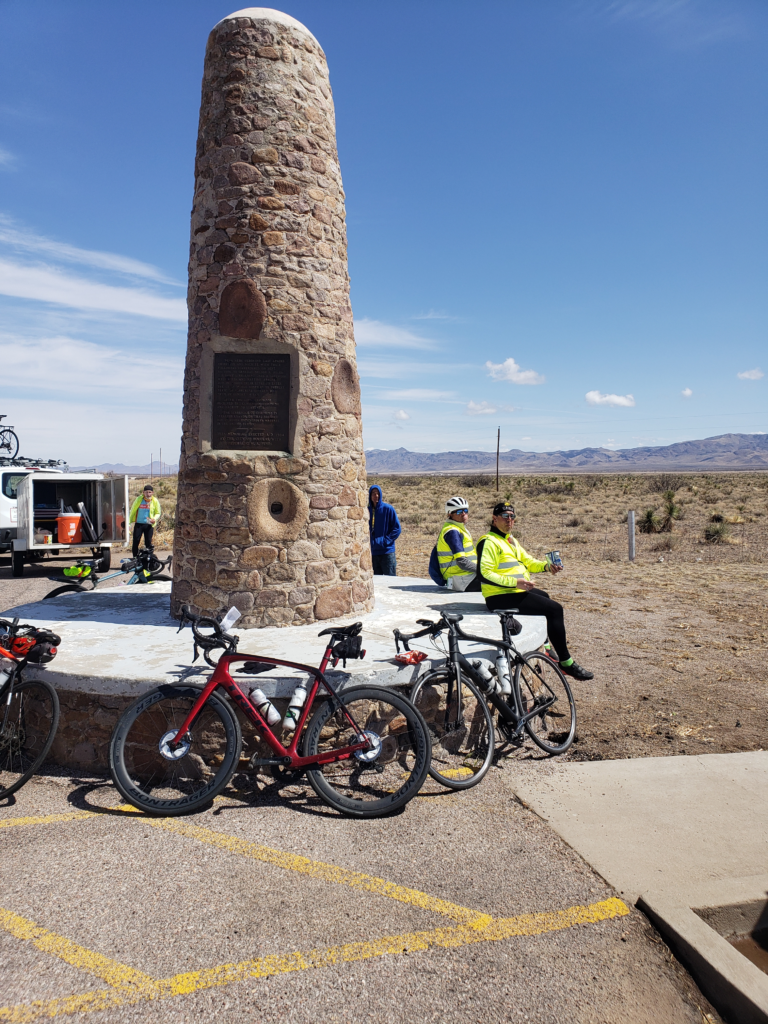 And, into New Mexico – the third state visited on this route.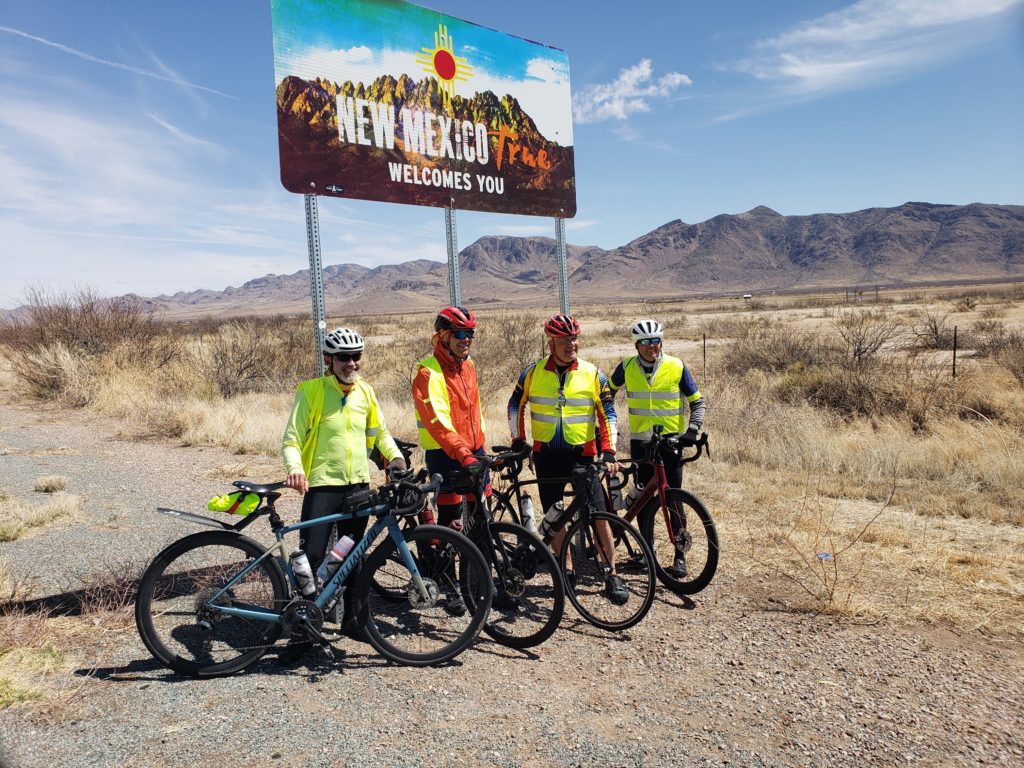 The speed of the ride was made possible by the hefty winds, but the winds did not make it easy for the support team – the Wolf Pack (Dan, Dave, Michael, James, and John) to put up the tents.
Today's Ride Statistics