2021-03-25 Day 14
A fast, great ride!
We spent the night in Douglas, AZ at the Gadsden Hotel. It is a beautifully restored historic hotel with a rich history including a visit from the infamous Pancho Villa. But, that was just the start of a good day cycling.
This ride was fast and (relatively) easy featuring a tail-wind that was 10 to 15 mph. There was a variety of landscape and beautiful weather.
There was even a little history along the way as one of our SAG stops was marked by a monument declaring the location of the surrender of Geronimo and the end of Indian Warfare in the United States.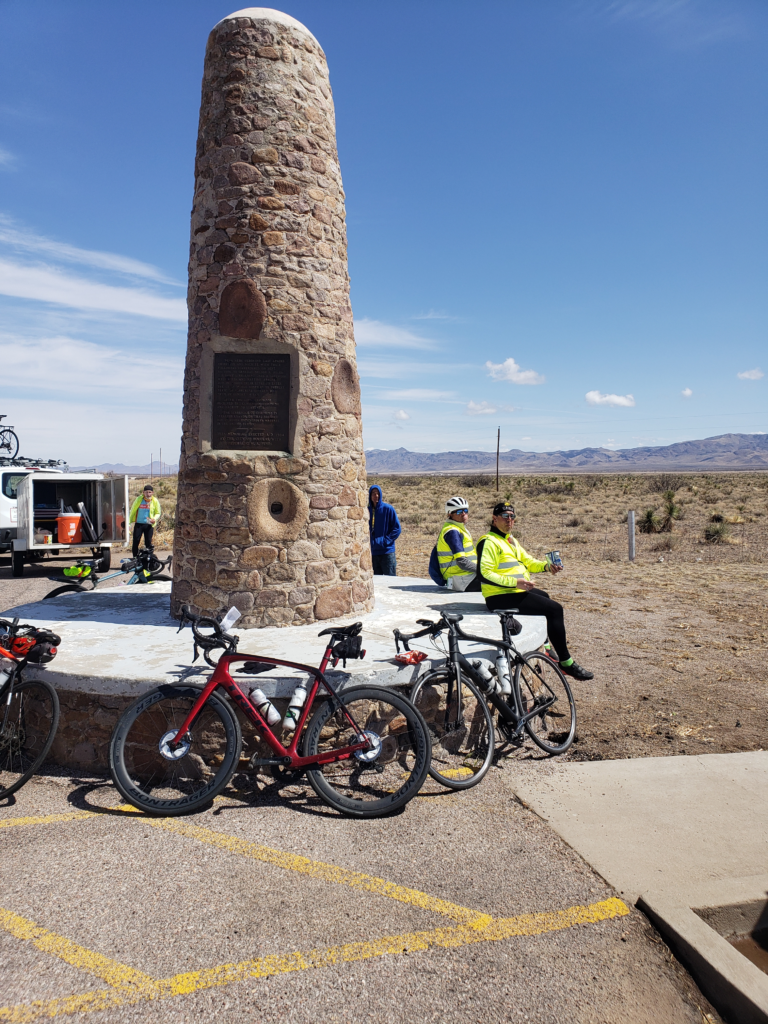 And, into New Mexico – the third state visited on this route.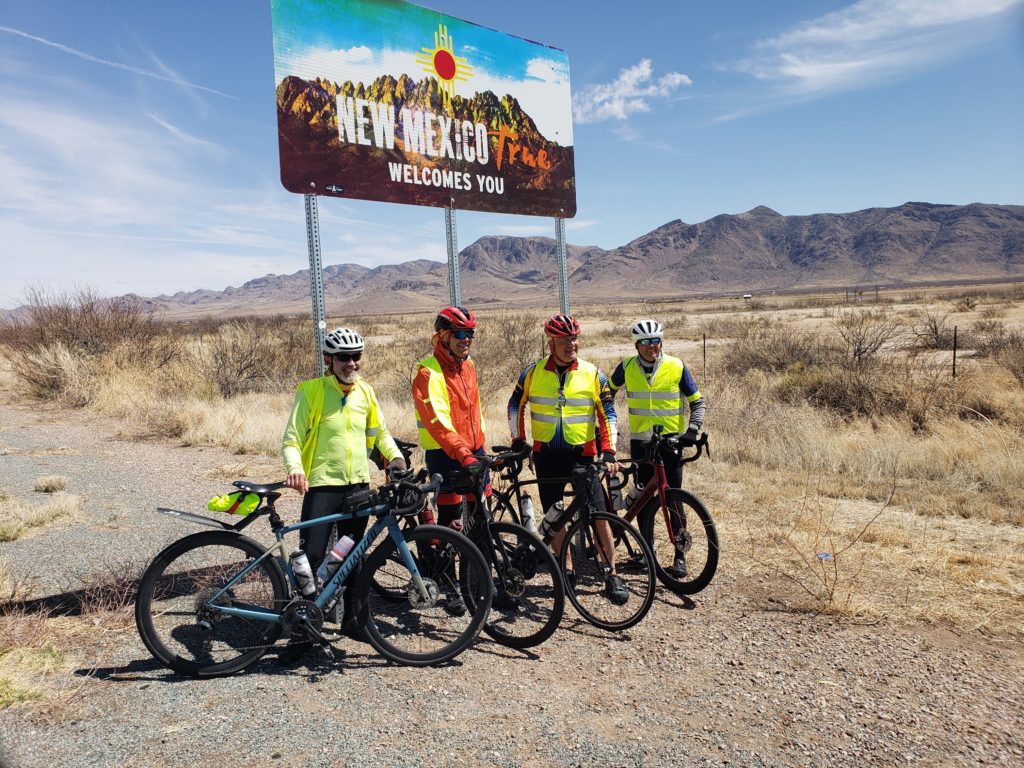 The speed of the ride was made possible by the hefty winds, but the winds did not make it easy for the support team – the Wolf Pack (Dan, Dave, Michael, James, and John) to put up the tents.
Today's Ride Statistics