2021-03-24 Day 13
Lunch, Rain, and Hail in Brisbee.
As fun as the end of the day was yesterday, today was the opposite. We started out in cold, rainy weather to head for a tough climb. It was not quite the amount of climbing from yesterday, but it was a steeper grade. 
When we left in the morning, it was quite cold and we were greeted with ominous clouds as we stepped out of our hotel room.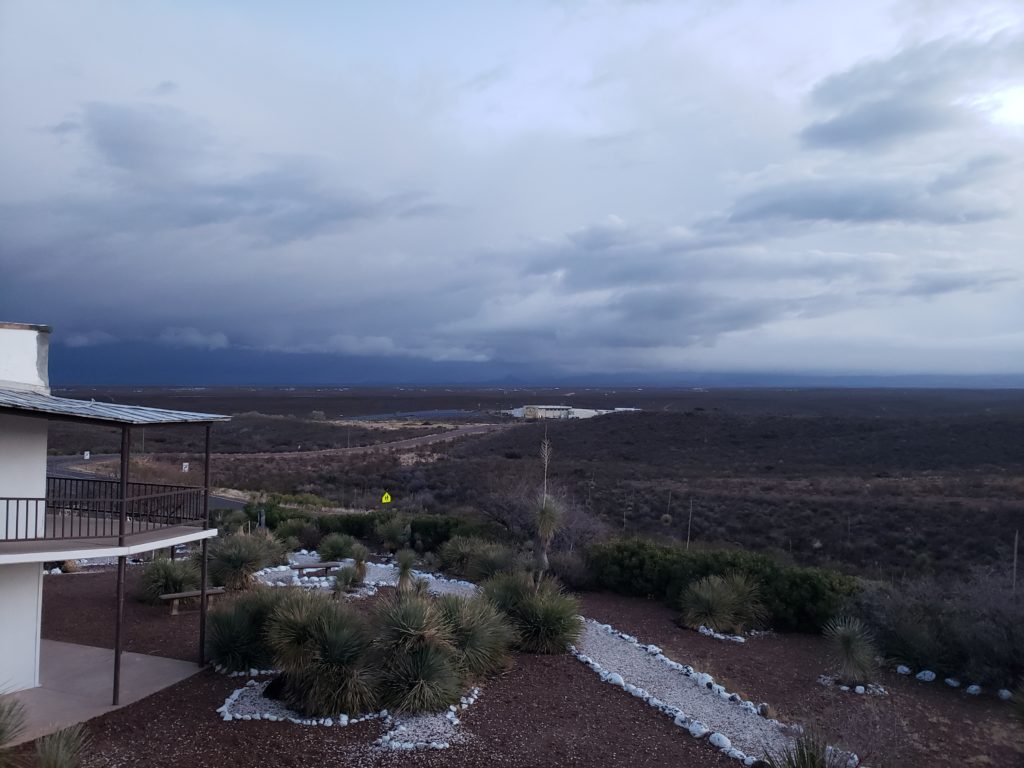 We started climbing almost immediately and it was heads down, one pedal stroke after another to just keep going.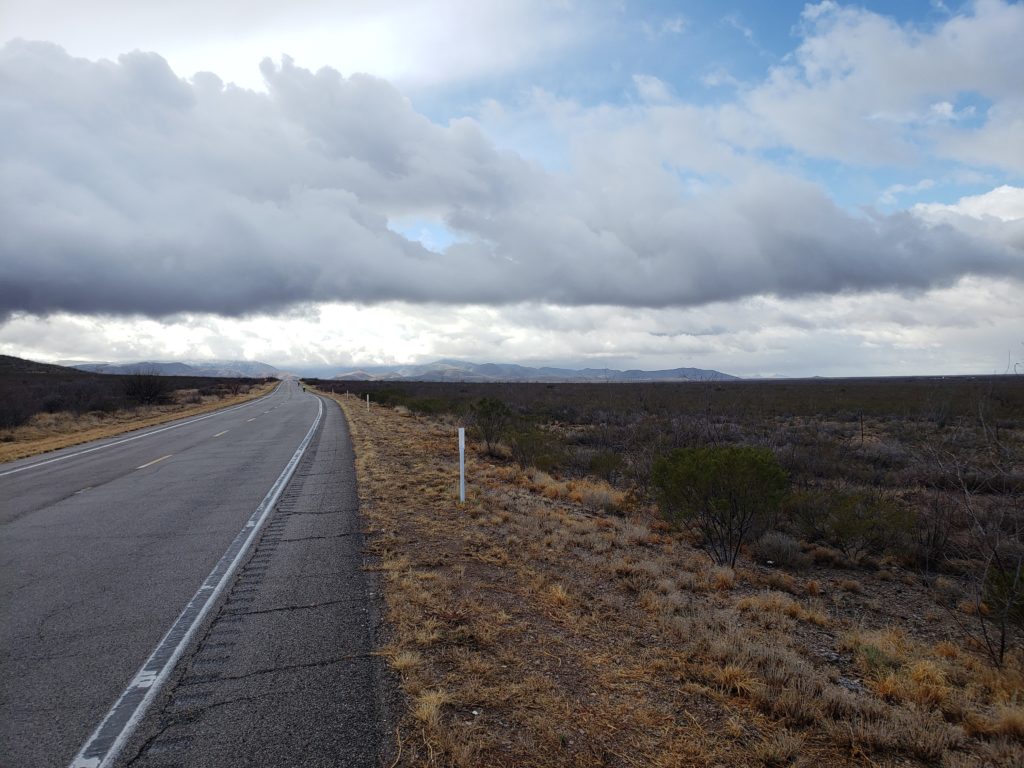 After 23 miles of climbing, we reached the high-point of the day – which was marked with a Continental Divide marker – although we would find out later, that is not quite the case – the real Continental Divide was another 100 miles or so away. Still, it didn't take away from the accomplishment of making the climb to 6000+ feet. There was snow on the ground a snow flurries that last few miles at the highest elevations.
A few miles down from the high-point, we went through the town of Brisbee. After a quite good lunch at the Grand Junction Hotel, we stepped out to hail and rain to start the second half of the ride.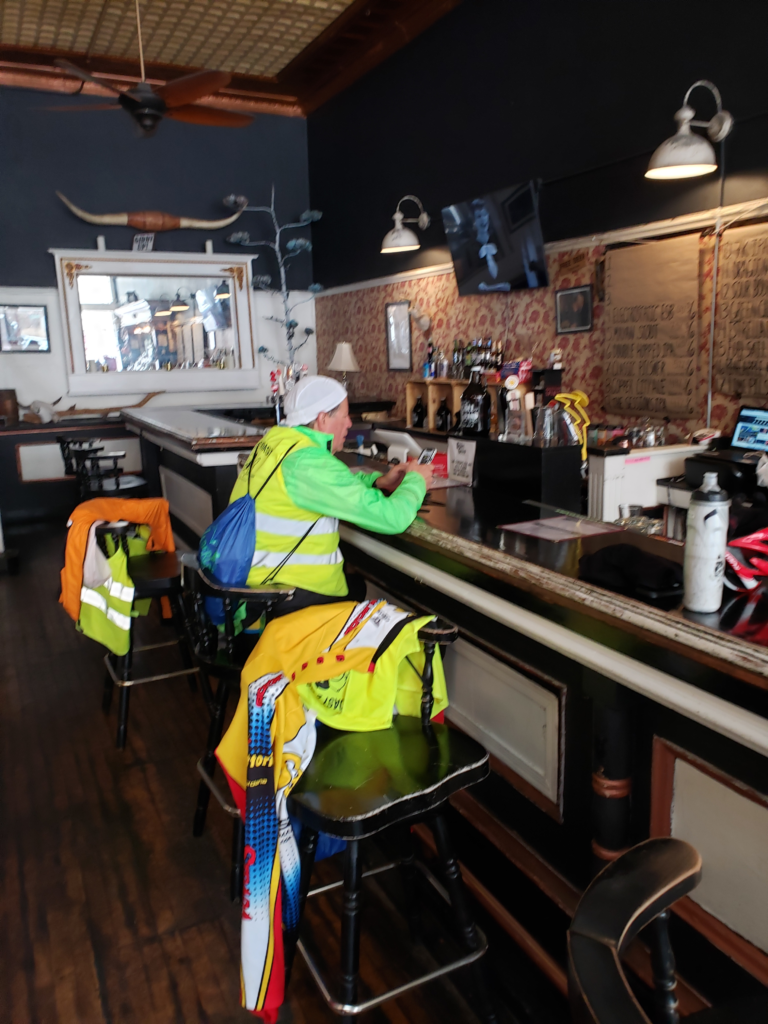 I had every piece of riding clothing I brought with me, and I was still freezing. There was rain and slush on the ground as we started the descent – so we rode with great caution rather than enjoying the downhill after a steep climb.
A very long day.