2021-03-21 Day 10
Rest Day!
First rest day of the ride and much needed.  Beautiful surroundings along with exceptional shower and bathroom facilities topped it off for us.
And, of course, there is a lot of camaraderie.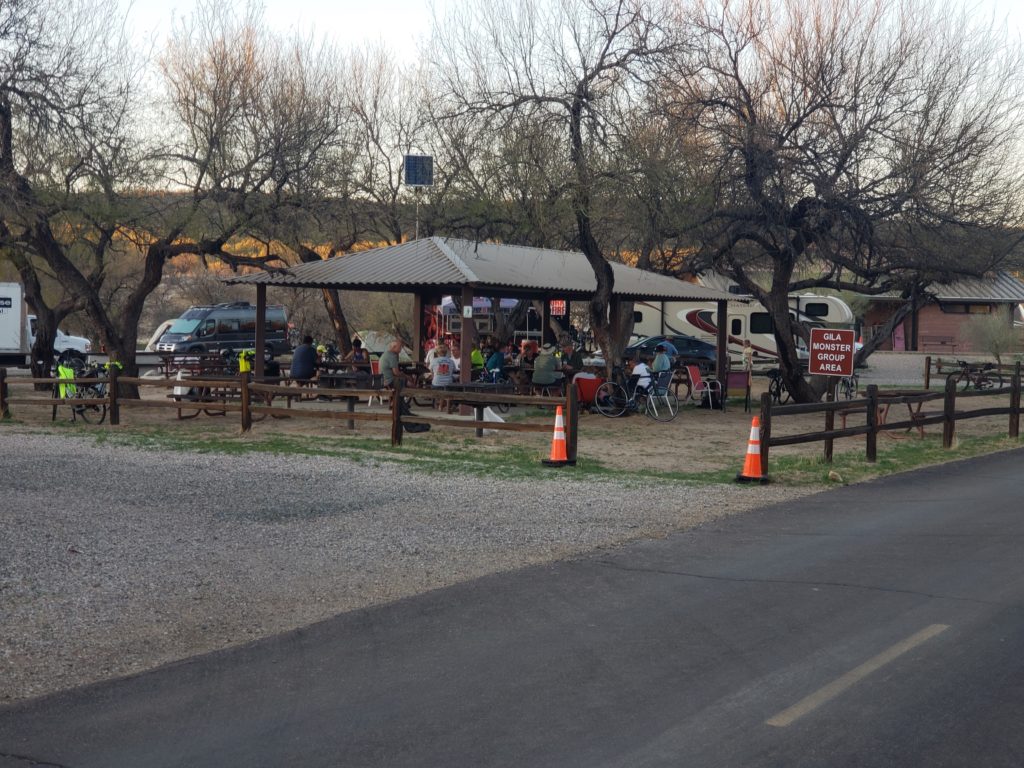 What is it Like to Ride in the Desert Day after Day?
As I walked down one of the trails in Catalina park, I was able to video a moment on the trail that truly encapsulates the feeling of mile after mile of desert riding.
A Field Repair to My Bike
The mount that holds one of the water bottles on my bike failed today. I did a field repair in the absence of any possible spare parts on a Sunday. I think it makes my bike look kind of "rustic."