2021-03-20 Day 9
Rest day coming! Beautiful overnight.
We are riding from Casa Grande to Catalina State Park near Tucson.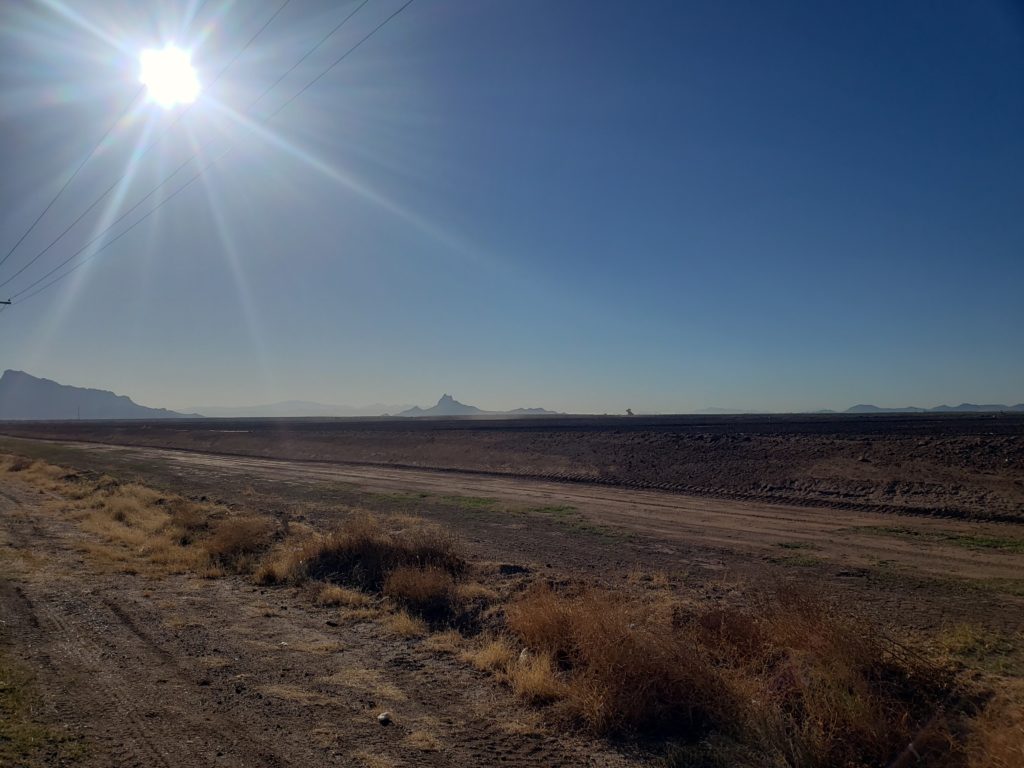 The two-peak mountain in the center of the picture was above the point of the first SAG stop. Here is the same peak from the SAG: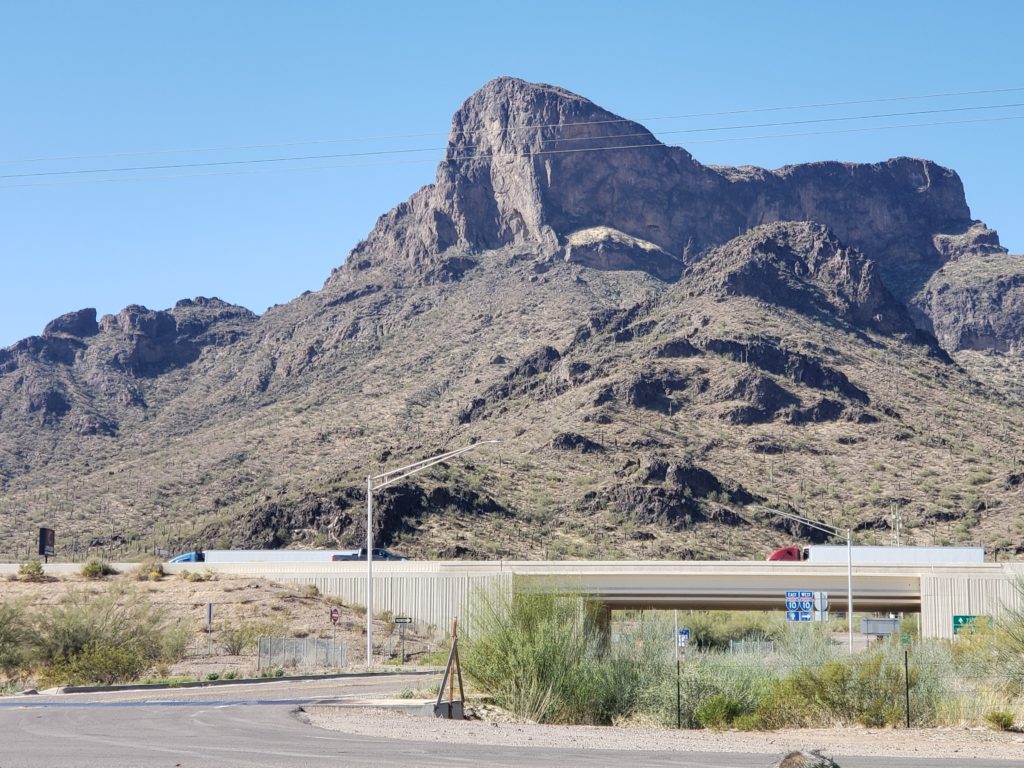 After following along I-8 for the last 400 miles, we have split to follow the I-10. This picture shows the type of frontage road we are often on as we track along the interstates.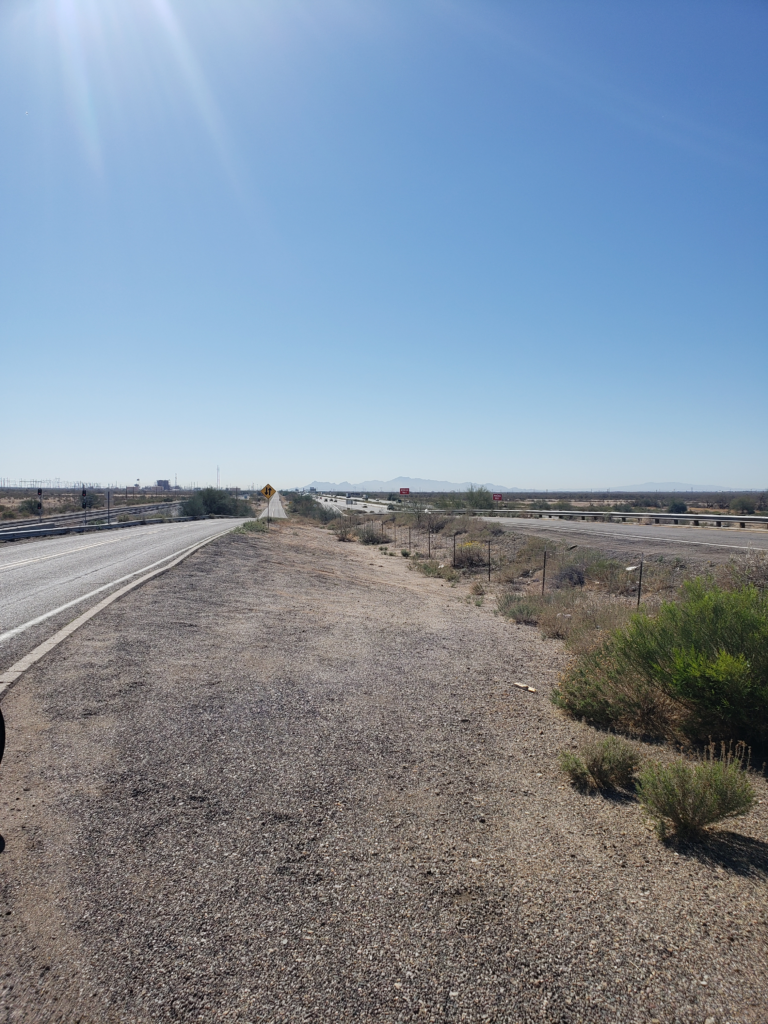 The desert riding was typical, although there was some changing landscape as we neared Tucson. In the last 10 miles was a 2.5% grade hill for about 5 miles – that was a grind at the end of a long week-plus of riding. But we all made it.
Arriving at the Catalina State Park was a big milestone for the riders. It is the first time we have had a rest day since the riding began, and it is a spectacular location. The picture say it all, I think.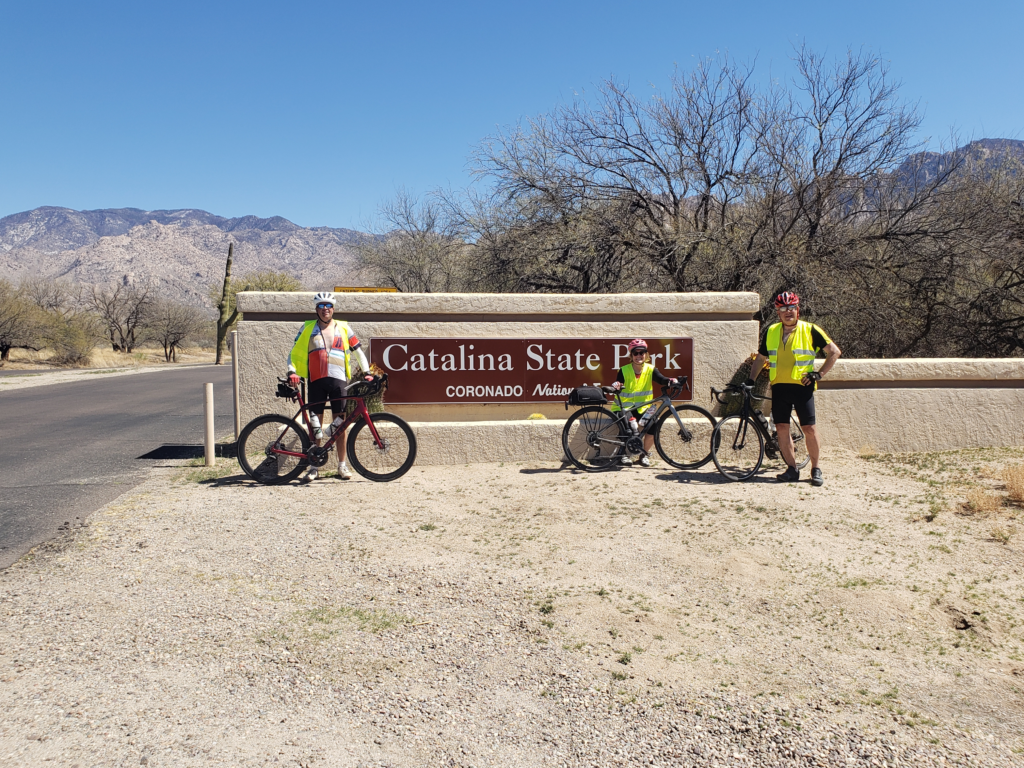 Today's Ride Statistics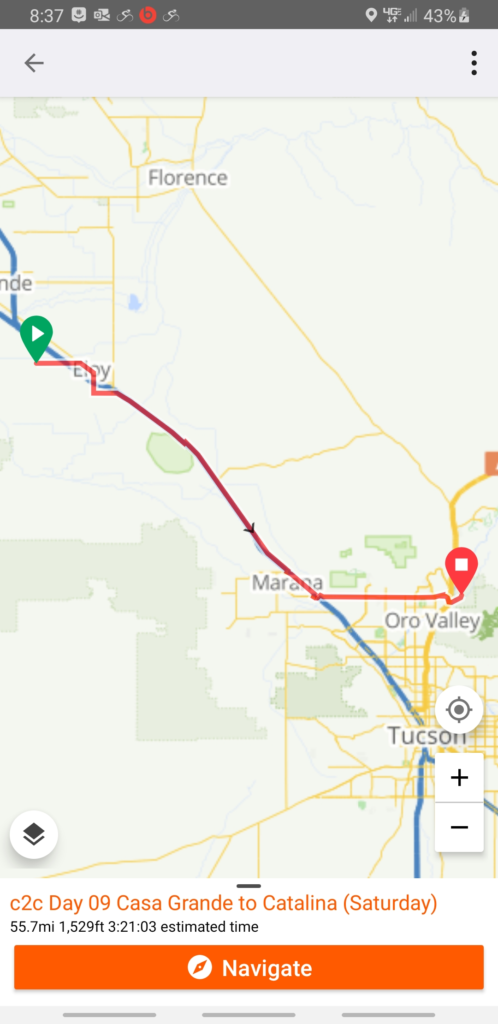 Casa Grande to Catalina State Park, Tucson
Mileage: 55.7
1,529 Elevation Gain