2021-03-17 Day 6
Long ride, lots of agriculture.
Headed to Dateland today – some 70 miles. I had never heard of Dateland before, but it is in South Arizona and known for … wait for it … dates.
For the first 20 miles or so, we followed a tributary in the Colorado River. This is the very end of the line for the Colorado River as most of the water is siphoned off for agriculture and other uses before it gets here. But, they make the most of what does make it to the end of the line.
On either side of the river, huge fields with rich agriculture is thriving. It reminds me of the Midwest with the endless fields of grains. But of course, it is in the desert and can only exist where there is plentiful irrigation.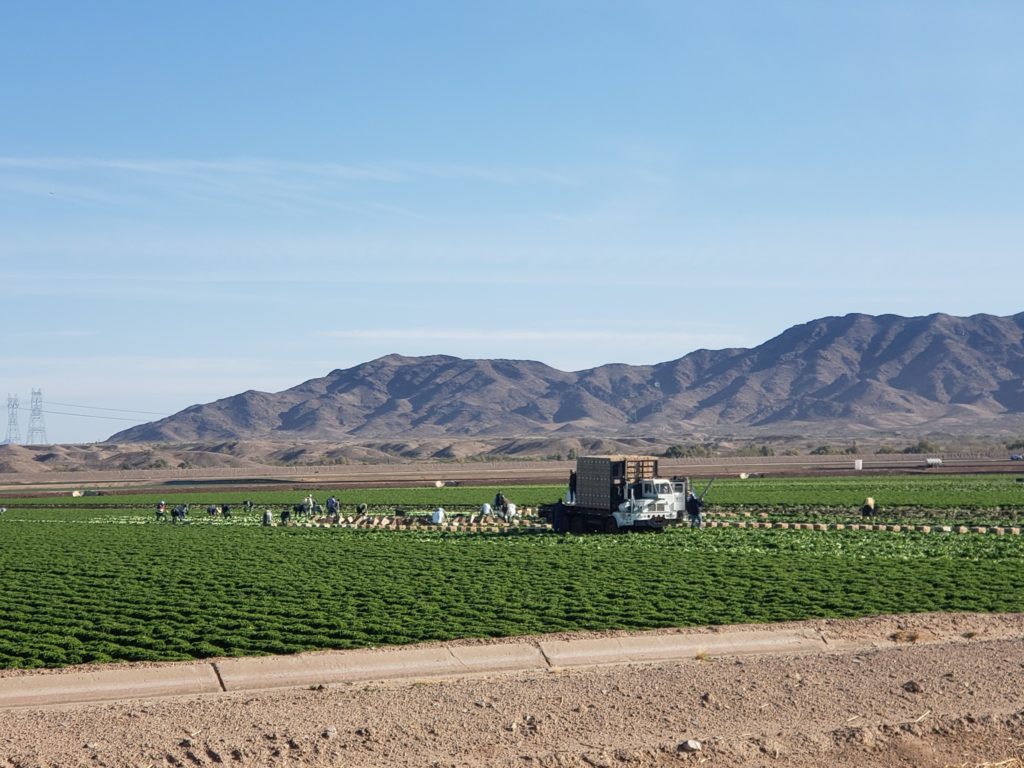 I've never seen a harvest operation like this up close. These folks were kind enough to allow us to photograph and video them.
After this, it is pretty much 50 miles of desert. It gave us plenty of time to notice how 70 miles feels on the butt and muscles.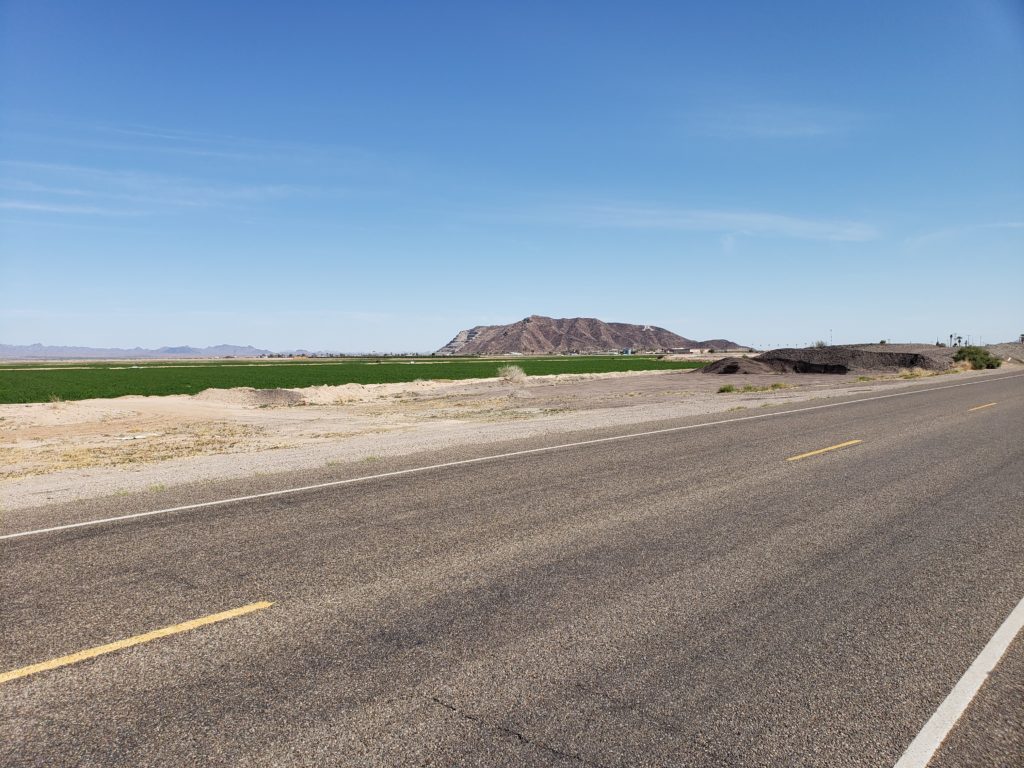 The segment is traditionally ended with a "Date Shake" as we enter town. Homemade ice cream made with local dates and then turned into a shake.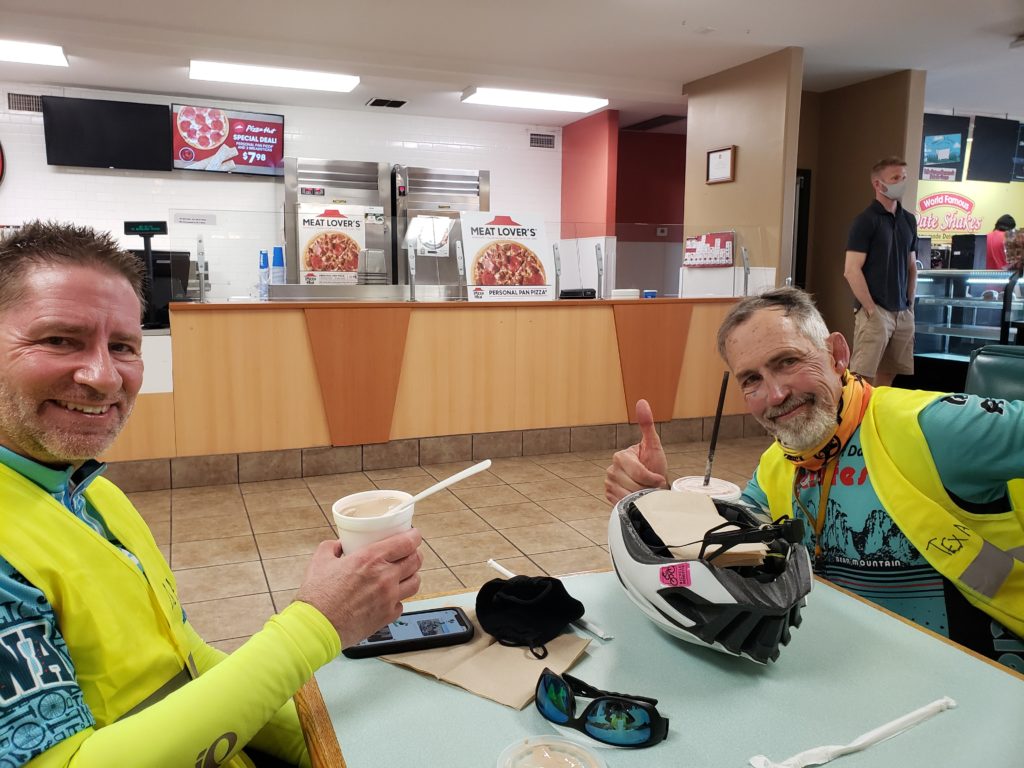 And, after today's effort, it was totally guilt-free!