2021-03-14 Day 3
Flat tires and climbing. Two flats, 4,973 feet of climbing. 52 miles. I'm tired.
The last week of training in AZ and I got a flat in my front tire from a Cholla Cactus. I had to fix the flat while on the road and I wasn't sure I got the entire spine pulled from the tire. However, the ride home seemed OK, as did a couple more rides. But today, the piece of the spine that was left in the tire worked its way through enough to give ma flat first thing in the morning. And then again, 20 miles into the ride for the day, another flat! Finally I got smart and ditched the tire, fixed it again – this time with a brand new tire – and no more trouble.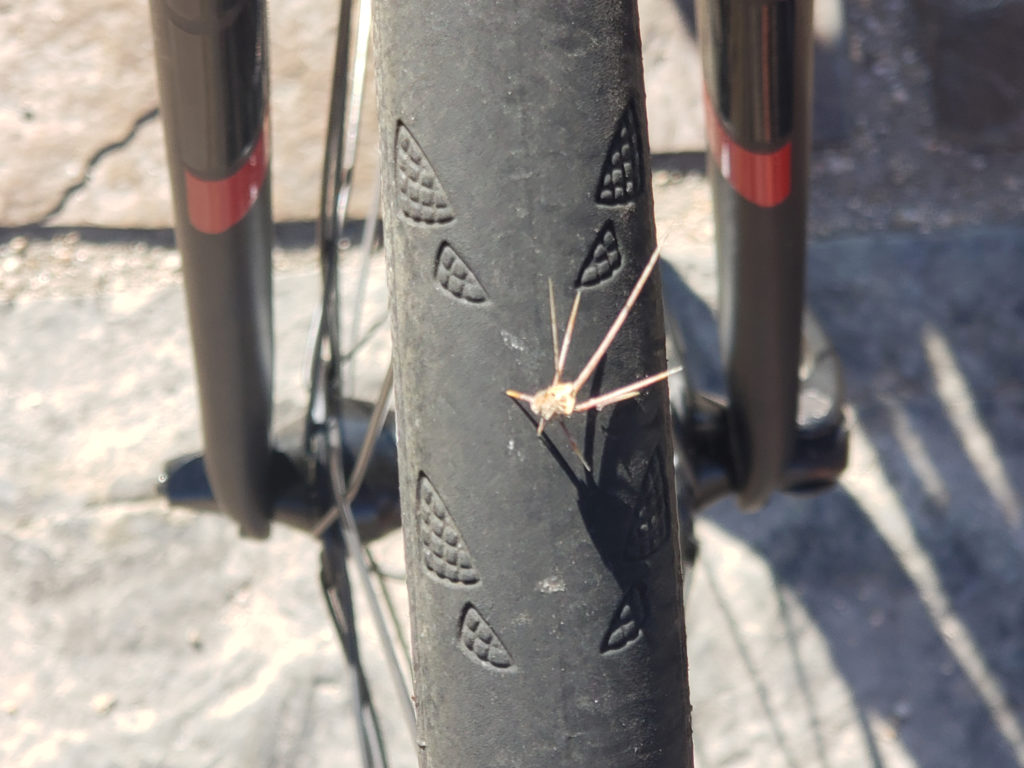 The day was full of climbing. The first 13 mile stretch was one of the most challenging I've done in a long time. It took about two and a half hours of grinding up 5 to 8% grades at 6 miles an hour. After that, it was rolling hills with an occasional steep grade.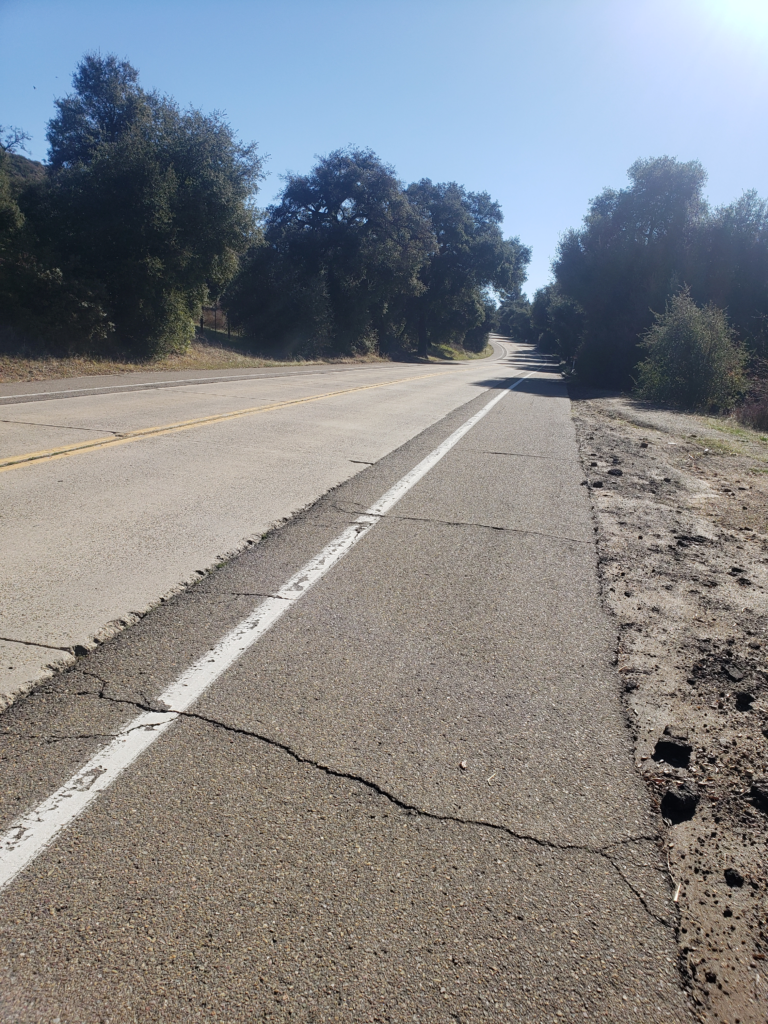 At the peak of climbing, we crossed the Tecate Divide – our first climbing milestone.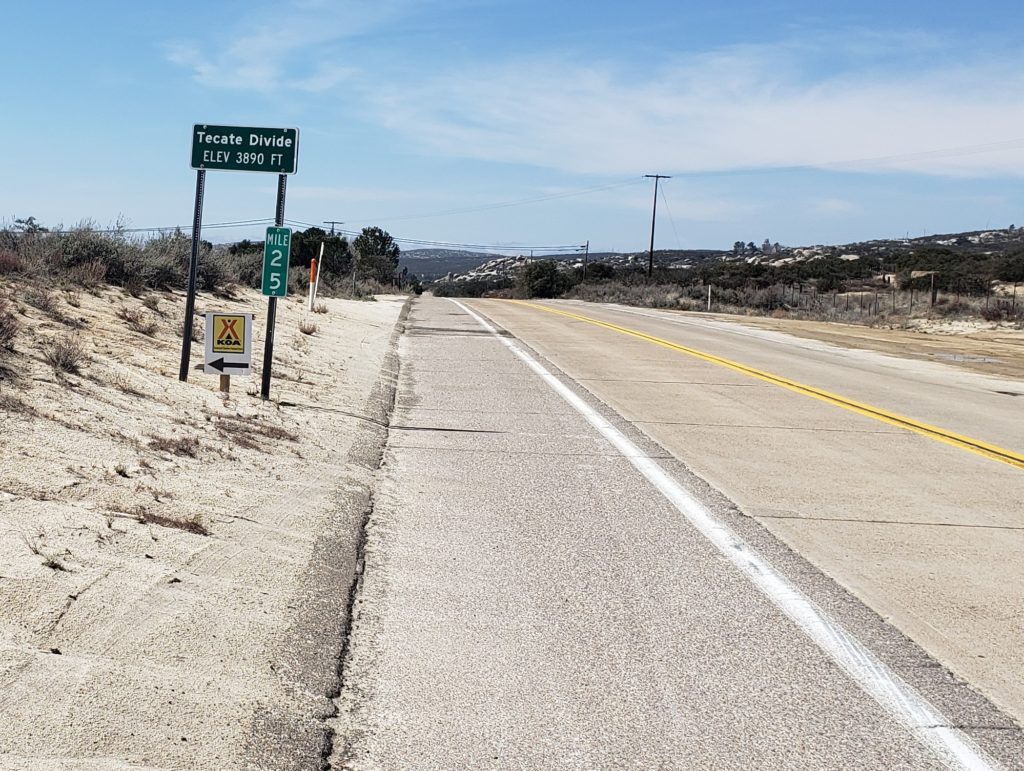 An interesting element was following along the border wall for a good part of the ride. It is quite daunting seen up close.
With COVID restrictions, particularly in CA, the tour had to be "creative" in finding places for us to stay at night. Today we stayed at the DeAnza Springs Resort in Jacumba, which is "the largest and newest clothing optional resort in North America," per the website. The 40s – 50s temperatures appeared to discourage the "clothing optional" element this particular night. But we had comfortable rooms and showers. We were all happy.