2021-03-12 Day 2 (First Riding Day)
Today, we started the ride with a dipping of our rear wheels in the Pacific Ocean to be paired with a  dipping of the front wheel in the Atlantic after some 3,000 miles. The riders are a group of 21 of all shapes, sizes, ages, and temperaments. It will take a little time to get to know everyone.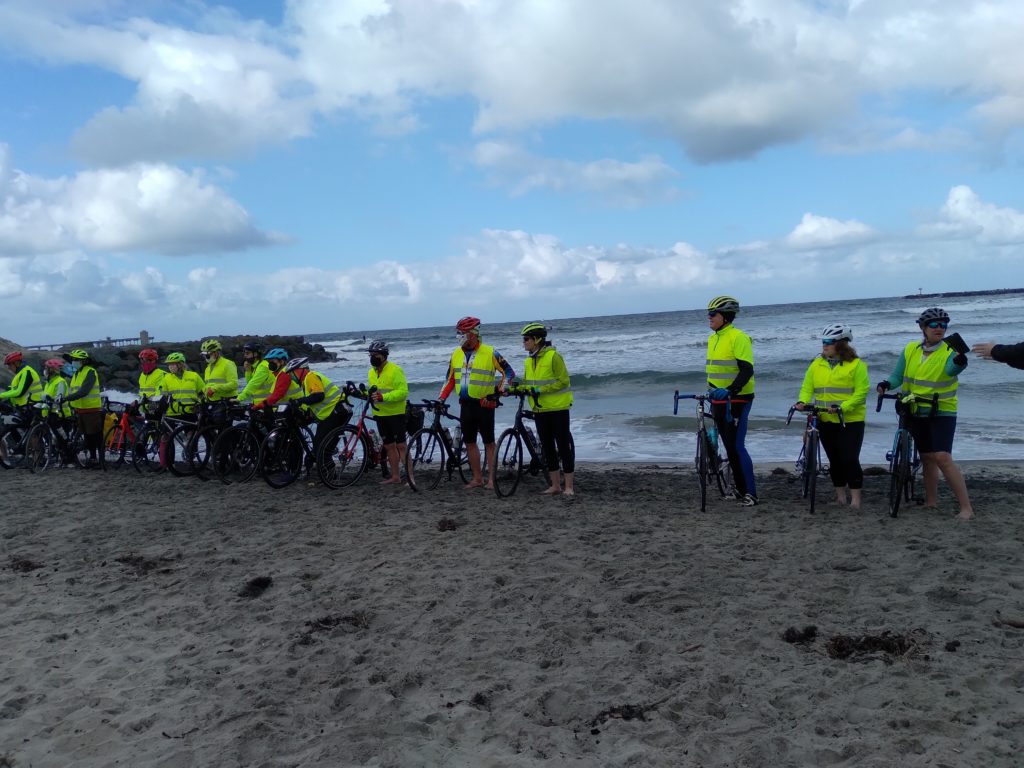 Today was a relatively short ride – about 35 miles – but with some good climbing, particularly the last 3 miles of about a 6% – 7% grade. The highlight for me was the Mission Trails Regional Park and the spectacular scenery.